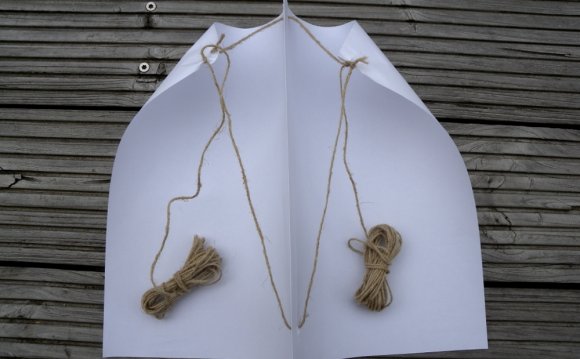 My husband was just about done when JZ walked into the garage. His face says it all!
He helped put the final touches on the kite.
7. Make a tail. JZ cut strips from an old banana then tied it around the string of the kite's tail.
After the first few flights we brought the kite back into the garage and added strips of an old towel to the tail, not pictured. The kite flopped around in the wind too much, and my husband said the tail needed more weight. The towel strips did the trick.
8. Time to fly!
JZ could barely contain his excitement. J-Bug (3) came running out just in time to watch the kite in flight.
It was amazing.
There was hardly any wind that afternoon, and the homemade kite still flew beautifully.
Now that you know how to make a kite, give it a try! Chances are, you'll make your kids' day.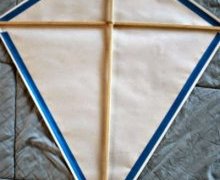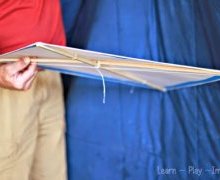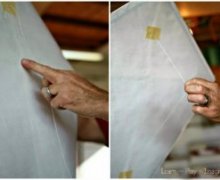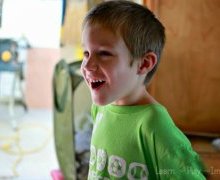 YOU MIGHT ALSO LIKE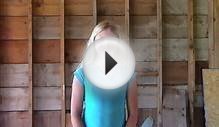 Fly Kites: How To Make A Homemade Kite | Homestead Kids
Homemade Kitewing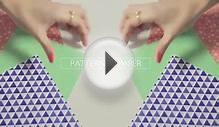 Easy craft: Homemade kite cards
Share this Post