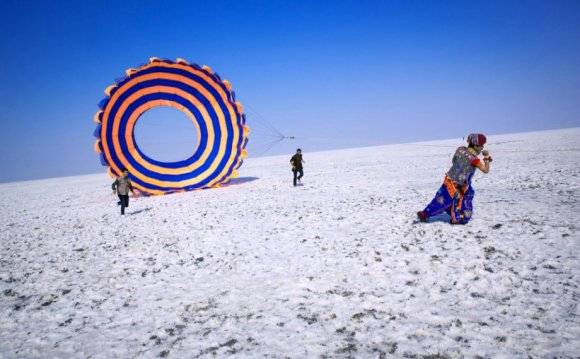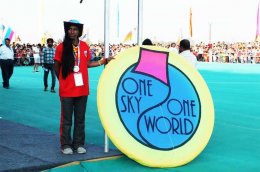 9:49 am, Jan 12, 2016 IST
Ahmedabad: With just a few days left for Makar Sankaranti, the excitement for Uttarayan, the largest kite festival of Gujarat can be felt in the air. From kids practising their kite flying skills on terraces since over a month, the frenzy has now reached its peak with the beginning of the 28th edition of the international kite festival at the Sabarmati Riverfront. On Sunday, Amdavadis were seen delighting in kites of all shapes and sizes at the Riverfront grounds where 98 kite flyers and enthusiasts from 29 different countries have come to take part in the festival.
Gujarat's chief minister Anandiben Patel inaugurated the five day festival on Sunday. She said, "Just like this kite festival, our Prime Minister started many such festivals to make the people of Gujarat prosperous; the kite making business in Gujarat has grown from Rs 100 crore to Rs 700 crore in the last 10 years.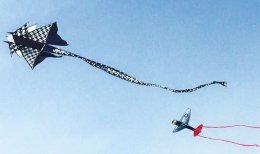 It has helped all those who are in the business of making kites and other related products immensely." The inaugural function was attended by several dignitaries, including governor O P Kohli and minister of state for tourism Jayesh Radadiya.
The extravaganza also has 55 participants from eight different Indian states and 30 expert kite flyers from Gujarat.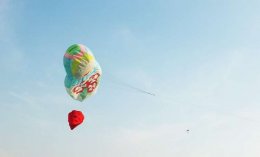 Among the most amazing looking kites, is one shaped as a dolphin and another as a doll. While most are made of polyester, nylon and even fibre glass, many have chosen not to use the 'manja' or the thread that easily cuts through other's kites and at its worst, injures birds fatally.
Miguel Mauguen is a kite flyer from France who refuses to use the manja. "I have been flying kites for 25 years. It's a great feeling to be in India, infact, this is my fourth visit. I have even met the Indian PM Narendra Modi twice, when he was Gujarat's chief minister and used to inaugurate the kite festival, " he said.
Miguel Mauguen shows off his kite.
For the South Koean team, it is their kite that has the super popular popstar PSY painted on it that is getting plenty of attention.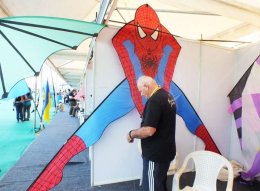 Kitists Kang Seug Soo and Oh Jea Hwan made good use of the time when there was no wind to fly their kites in getting to know the people who were thronging the festival as audience and fellow participants.
South Korea's unique kite with Psy on it.
Ugrasena Idabagus from Indonesia, is showcasing traditional kites of Bali in the event. Having visited India several times before, Idabagus swears by the enthusiasm Gujarat has for kite flying.
Members of the Indonesian team pose for the camera.
Participants from the US, the U.K., Germany, France, Italy, Russia, Netherlands, Singapore, Turkey, Vietnam, Poland, Argentina and Brazil were also seen enjoying their stint in the international kite festival, running to make their kites fly on a sunny Sunday that saw very less wind.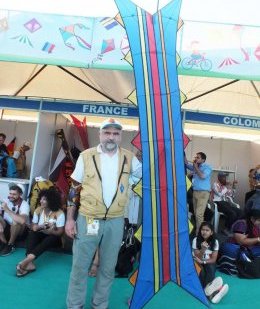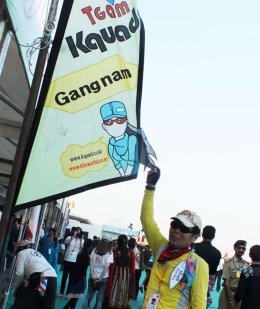 YOU MIGHT ALSO LIKE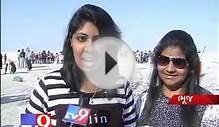 Tv9 Gujarat - Kite Festival in Bhuj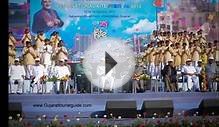 Kite Festival in Gujarat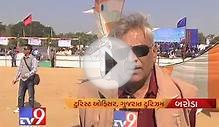 Tv9 Gujarat - Kite festival in Vadodra
Share this Post