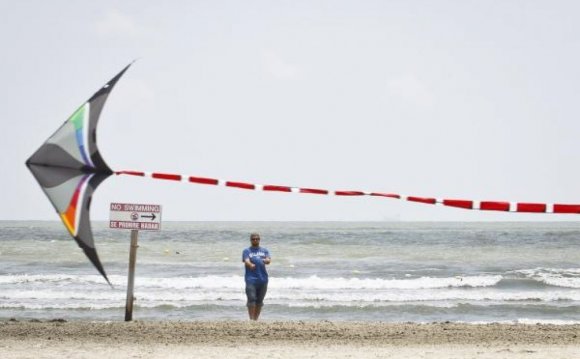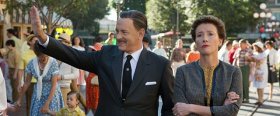 Click to enlarge
Saving Mr. Banks, the Disney-produced docudrama about the making of Mary Poppins, hasn't exactly burned up the box office (earning $50 million domestically in its first three weekends), but it has ignited critical controversy. Some (including Orlando Weekly film reviewer Cameron Meier) have praised the picture's performances and apparent authenticity, while others – notably LA Weekly's Amy Nicholson and sci-fi author Harlan Ellison – have harshly challenged its historical accuracy and agenda. I turned to Disney historian Jim Korkis, whose latest book, The Vault of Walt: Volume 2, deals in-depth with the issue, to separate verifiable fact from artistically enhanced fiction.
Film: Mary Poppins creator P.L. Travers (Emma Thompson) is depicted in 1962 without a child or partner (same-sex or otherwise).
Fact (according to Jim Korkis): "When she was 40 years old [in 1939] Travers adopted a son, but refused to take his twin brother. Her son was 17 when he found out his true parentage when his unknown twin Anthony showed up unexpectedly at the Travers home. … It has been assumed that Travers was bisexual, although no one really knows for sure. She was known to be extremely flirtatious around younger men. At one point, she told an acquaintance that she thought that Walt had 'eyes' for her."
Film: Travers' Australian childhood included an alcoholic father (Colin Farrell), a Poppins-esque aunt, and a suicidal mother whom she saved from drowning.
Fact: "Travers did have an alcoholic father who passed away when she was 7 [and] an aunt who had a carpetbag, but did not have a parrot-head umbrella. (That came from a maid.) Her mother did tell her to watch over her sister and then walked out to drown herself in despair, but Travers did not save her. The mother survived, but was never quite the same."
Film: Travers disliked the original songs the Sherman Brothers (B.J. Novak and Jason Schwartzman) wrote, except for "Let's Go Fly a Kite, " which inspired her to dance and sing.
Fact: "Travers hated all of the songs, feeling that they should be traditional tunes of the time period like 'Ta-ra-ra Boom-de-ay' and 'Greensleeves.' On the taped story meetings, if you listen closely, you can hear Travers quietly sing along a little with 'Feed the Birds, ' but she never got up to dance and sing, and certainly not to 'Fly a Kite.'"
Film: Walt Disney (Tom Hanks) took Travers on a tour of Disneyland, where she rode the carousel.
Fact: "Walt did try to take Travers on a tour of Disneyland, and she hated it. There is no documentation that she rode the carousel, and she definitely didn't ride a horse named Jingles, who wasn't given that name until it was dedicated to Julie Andrews in 2008."
Film: Travers left Hollywood without signing the rights agreement, and Walt Disney flew after her on the next plane. Disney finally persuaded her by bonding over their mutual daddy issues.
Fact: "Walt did not immediately hop on a plane to follow her to England when she left, but the contract was quickly signed. … It is doubtful that Walt even knew anything about her father or her issues about him. There is certainly no evidence that the topic ever came up. Travers herself was prone to denial about anything unpleasant. … Walt never considered his years delivering newspapers for his father in Kansas City as traumatic, but just considered it hard work. As a skinny 9-year-old boy, he did struggle with snowdrifts higher than he was."
Film: During the premiere, Travers covered her face, rolled her eyes and wept.
Fact: "Travers did weep during the film. She later wrote, 'Tears ran on my cheeks because it was all so distorted … I was so shocked that I felt I would never write, let alone smile, again!' At the end of the film, she immediately went to Walt and demanded the entire 'Jolly Holiday' animation segment be cut out completely. Walt responded, 'Pamela, that ship has sailed.'"
YOU MIGHT ALSO LIKE
Mary Poppins- "Lets Go Fly A Kite"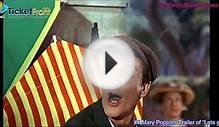 Mary Poppins Trailer of "Lets go fly a kite"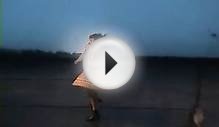 MARY POPPINS UK Tour Cast-Lets Go Fly A Kite (Clip)
Share this Post