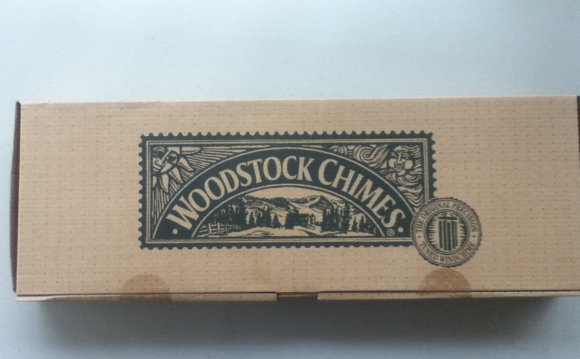 Hey Neighbors!
OK, I have to confess, since we finished our front porch and rear deck I have become a wind chime addict. I LOVE them! I am talking small chimes, large chimes, colorful chimes, whatever I like chimes! So, when I received the chance to get the Amazing Grace Wind Chimes from Wind and Weather I jumped at it! These are gorgeous. Even my 19 year old son said they look, and sound really nice. WOW! They are tuned to play the opening chords of Amazing Grace. It sounds so nice! And they are so well-made.
I am so looking forward to enjoying spring this year, especially with the new deck out back. I am going to hang these wind chimes out back so I can enjoy them while sitting on the deck.
Here is the technical description of the
($64.95):
• Inspirational Collection's Amazing Grace Wind Chimes
• Tuned to play the opening chords of Amazing Grace
• 6 anodized aluminum tubes
• Ash plinth and wind catcher
• Deep, musical tone
Size
Large 40"L
Bring peace and harmony to your outdoor spaces with the Amazing Grace Wind Chime from our Inspirational Collection. The soothing chimes play the inspiring tones heard in the opening measures of Amazing Grace, one of America's best-loved and most widely known Christian hymns. Large anodized aluminum chimes emit a deep tone.
Now, that describes some of it, but you just have to see and hear them for yourself. So, not only did we take pictures, we also did a small video clip so you could hear them too!
Aren't these beautiful sounding? I LOVE them! And, Wind and Weather is going to allow me to share the joy with one of my neighbors through a giveaway! Are you looking for something special to remind you that spring is coming? Hurry up and enter!
Below is another small video so you can hear them again. I hope you like them as much as I do!
Be sure to check out Wind and Weather on Facebook and Twitter! They have a Pinterest page too if you are interested! Wind and Wether has so many amazing outdoor products. As many of you know they are a sister store to Plow and Hearth, and a couple other stores. Be sure to visit them and look around!
Disclosure:I received no monetary compensation for this post. I did receive a set of wind chimes for review purposes. All quotes in red are taken from the sponsor's website or email. All thoughts and opinions are my own.
YOU MIGHT ALSO LIKE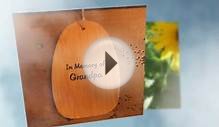 Personalized Wind Chimes - Amazing Grace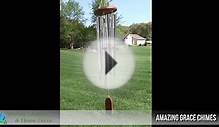 Amazing Grace Wind Chimes by Serenity Health & Home Decor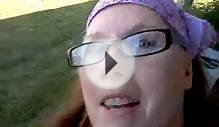 Amazing Grace wind chimes n da Jackpots
Share this Post