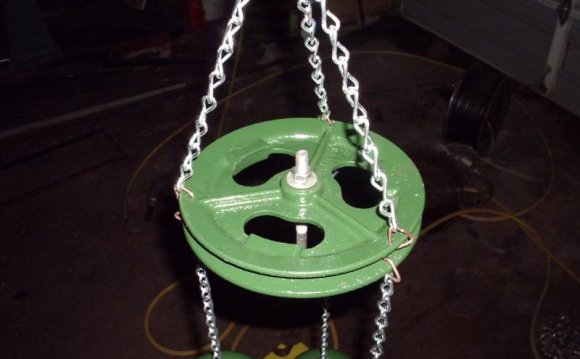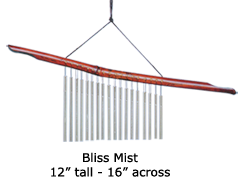 Medium-to-Large-Sized Metal Wind Chimes
Our metal wind chimes are hand tuned using high quality, polished aluminum held from individual doweled cords made of strong, weather-resistant nylon. Each chime has a 100% satisfaction guarantee.
Flute Shaped Metal Wind Chimes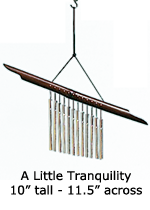 The flute-shaped design offers an elegant feng shui tool. Bamboo flutes are traditionally used in feng shui to enhance the harmony of a location. The soothing sound of the specially tuned chimes brings a blissful sense of peace and balance to any environment and creates positive energy that uplifts one's spirit and instantly dispels any negative vibrations thereby creating good feng shui. Feng Shui Practitioners usually suggest hanging flutes at an angle to bring energy or CHI into the room. If hung over doorways it will give visitors a sense of peace and safety as they pass under them.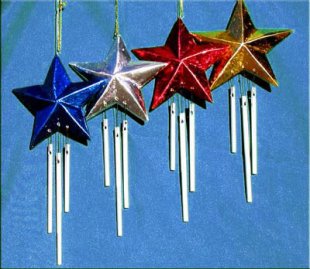 Quality craftsmanship guarantees years of enjoyment and with every gentle breeze comes a bright melody and a happy thought.
Star and Moon Wind Chimes
The perfect wind chimes for the kitchen window, a child's bedroom or as Christmas tree ornaments. Star Chimes are 8 inches long from top of star to bottom of chime. The Happy Moon chime is 10.5 inches long.
Animale Nitric Oxide Booster farmacia: best Nitric Oxide mx.nitricoxide-booster.com.
YOU MIGHT ALSO LIKE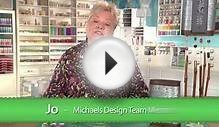 Metal and Bamboo Wind Chimes | Michaels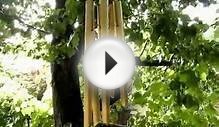 Precision Tuned Six Hollow Metal Rod Feng Shui Wind Chimes
DIY: SIMPLE, BASIC HOLLOW METAL ROD WIND CHIMES FOR FENG ...
Share this Post