For anyone compiling a list of Samuel L. Jackson's worst films, you're in for a treat. Kite will be hard to beat.
Originally a Japanese anime written and directed by the Yasuomi Umetsu in 1998, Kite developed a cult following for its over-the-top violence and graphic sex scenes that seemingly involved under-aged girls. (It's hard to tell because Netflix only streams a highly censored version.) The cartoon was subsequently banned in numerous countries, including the rather noble Norway.
The plot, which transpires in modern day Japan, has Sawa, a young girl whose parents were violently murdered, being sexually and emotionally manipulated by Mr. Akai, a detective investigating the crime. He trains the lass to become an assassin who slaughters supposed pedophiles. But besides being a sexual predator himself, does Akai have an even worse side that Sawa will have to battle? Get ready for exploding subway cars, earrings filled with blood, time-delayed detonating bullets, mass butchery in a men's bathroom, and a major nogoodnik chomping away on "Make Fat" French fries. All this is accompanied by a soundtrack filled with jazz riffs and elevator music. To be fair, moments of visual and verbal wit do occasionally sashay onto the screen, but not long enough to make any lasting impression.
The current live-action version - ineptly directed by Ralph Ziman in Johannesburg and inanely scripted by a Brian Cox - has been reconfigured to a future suffering from financial devastation, from the collapse of state security, from seedy gangs festering the streets, and from children being sold to international flesh-cartels presided by a faceless emir. (This is one way to get ISIS even angrier, and, yes, there's a beheading.)
Sawa (India Eisley) is now a young woman addicted to Amp, a drug that erases objectionable memories from her past such as her parents' brutal slaughter. Her mentor has been renamed Karl Aker (Jackson). He was her father's former police partner. Happily, he doesn't have sex with her in this take, just supplies the lass with drugs and state of the art weapons, such as a killer vibrator.
Sawa's goal is to infiltrate the cartel and liquidate the emir, who she believes killed her ma and pop, and eviscerate his gang, thus freeing the world's children so they can once again take showers and skip in the sunlight. (Everyone is pretty grimy in this world.)
To succeed, Sawa teams up with a boy from her past (Calian McAuliffe) and battles murderous throngs of teens who run about the streets as if they were starring in a bad Iowan community theater production of West Side Story.
Nothing makes much sense here, but Aker does get to be called a "cheeky chappy, " and Sawa does get to gouge out a criminal's one good eye and slaughter a few mean souls with skewers through their brains, knives up their noses, and meat cleavers through their necks.
It's all good, clean, grisly fun, and when the DVD comes out, a great gift for antisocial dweebs with repressed homicidal yearnings. And who doesn't have such a relative?
As for Ms. Eisley, she's a pint-sized Angelina Jolie, lovely to watch, but her thespian skills are slightly outperformed by her gothic eye makeup and rainbow assortment of wigs. McAuliffe is painless, and Jackson hasn't recovered from his bouts with Quentin Tarantino. He now thinks overacting is de rigueur for all roles. He takes on every part as if it were King Lear.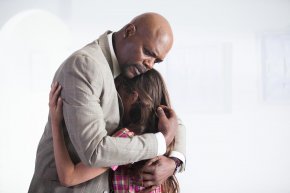 On the plus side, it's wonderful that there is such a growing genre where strong women beat the crap out of men for once, but sadly Kite is no Lucy or Hanna or Hunger Games. It's just from hunger.
YOU MIGHT ALSO LIKE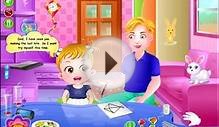 ᴴᴰ Baby Hazel Full Movie Game - Baby Hazel Kite Flying ...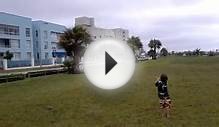 Flying Kites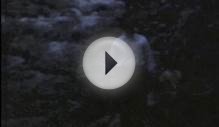 Mosher Movies - Reel 9f Kids at river, flying kites
Share this Post