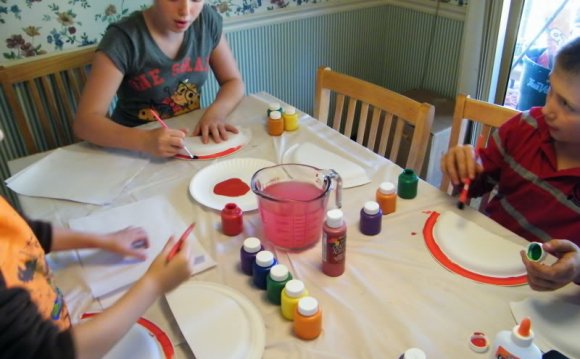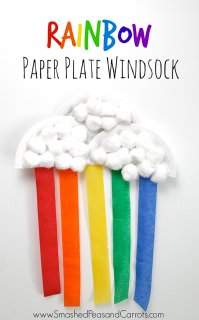 Last week, my littlest little ones and I spent an afternoon making these cute Rainbow Paper Plate Windsocks while the big kids were at school. They were so much fun to make and seriously turned out so cute! Even my 2 year old's actually looks like a cloud and rainbow…and that is saying a lot, lol! And now we have some fun St. Patrick's Day decor to spruce up our house, hooray!
To make these fun windsocks/wall decorations you will need the following:
Rainbow Paper Plate Windsock
White paper plates (2 per rainbow windsock)
Crepe paper in all the colors of the rainbow
School glue
Cotton balls
Stapler and staples
First, cut each paper plate in half. Then place three of the halves to make the shape of a cloud and staple them together with your stapler. You could also use glue but we used thick waxy paper plates and we were too impatient to wait for them to dry!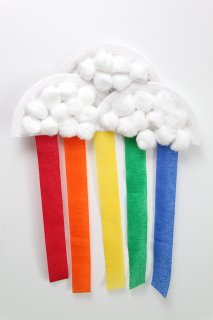 Once the base of your cloud is stapled together, dab glue all over the middle of the clouds and let your little one go to town placing cotton balls all over. It's a great hand-eye coordination craft as well as it's good pincer practice with picking up the cotton balls. You could even have them use tweezer to pick up the cotton balls and place on the paper plates…the ideas are endless on this one! Once the clouds are finished, cut strips from each color of crepe paper and glue to the back bottom edge of the cloud. Voila! Done your Rainbow Paper Plate Windsock is ready to hang!Happy crafting, my friends!!
YOU MIGHT ALSO LIKE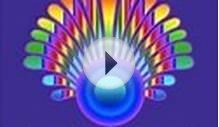 Rainbow Windsocks | Spiral Mobiles | Wind Toys | Sparkler ...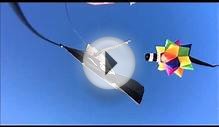 Rainbow Asteroid spikey ball windsock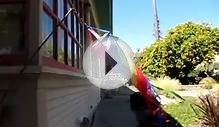 Rainbow Spinning Windsock
Share this Post