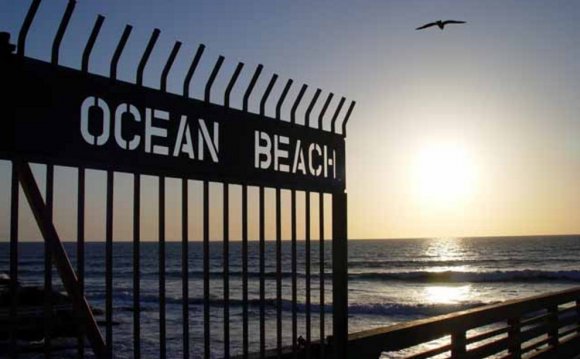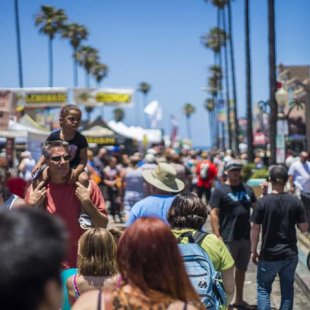 To
The Ocean Beach Oktoberfest - the uniquely Southern California salute to the celebration of German culture and fun.
to

8:00pm



The 37th Annual Ocean Beach Street Fair & Chili Cook-off Festival will offer eclectic fun in the sun for all ages. More than 70, 000 visitors throughout the day will enjoy tasty festival nosh, art, beachfront entertainment, shopping, and more.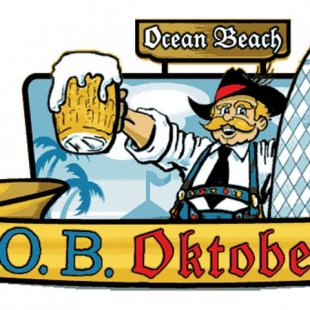 The Ocean Beach Town Council sponsors several local community events. They also partner with the Ocean Beach MainStreet Association for the Chill Cook-Off portion of the OB Street Fair. We are happy to work with them throughout the year and appreciate all of their hard work within our community.
to
The Ocean Beach Restaurant, Entertainment & Lodging Group is proud to celebrate Ocean Beach's 2nd annual Restaurant Week. The week will be an opportunity for people to experience all of the dining opportunity the community has to offer.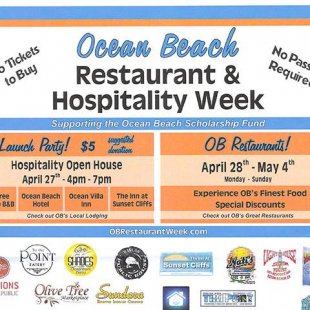 The best part is - there are no tickets or passes to buy, no reservations to be made!
to

9:30pm



Celebrate the fourth of July in Ocean Beach with a spectacular fireworks display off the OB Pier! Celebrate the official start of summer in Southern California by spending the day enjoying the many shops, restaurants and coffee shops in Downtown Ocean Beach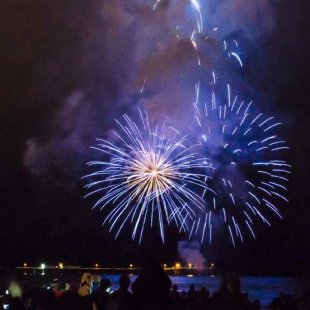 Join the Kiwanis for the 67th Annual OB Kite Festival at Dusty Rhodes Park. Prizes for best decorated kites, by age category. Spectacular kite flying demonstrations throughout the day. Carnival rides and a craft fair are also part of the event. This free family event is the oldest children's kite festival in the United States, now celebrating its 66th year.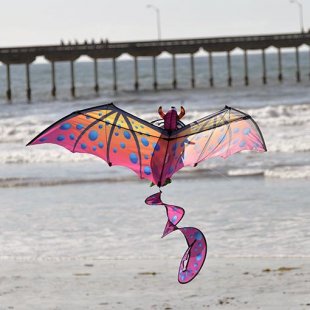 This is a third-generation event; people who attended as children are now bringing their children and grandchildren. Youngsters are taught how to make kites; all materials are supplied. There are prizes for the best decorated kites. Any handmade kite can be submitted, not just kites made at the Festival. Entertainment and lunch are provided. Adding to the fun, families can go on carnival rides or browse for unique handicrafts at the craft fair.
Share this Post