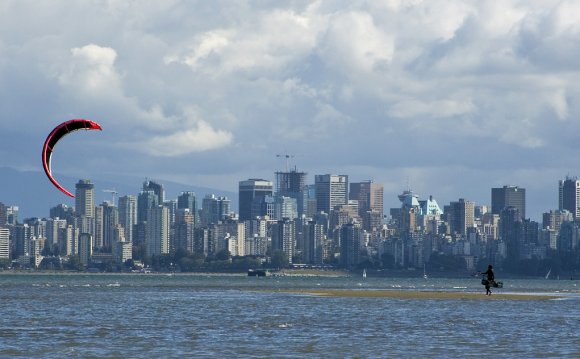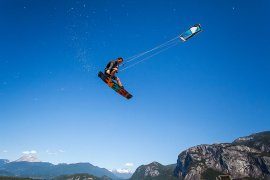 Kiteboarding, also known more specifically as kitesurfing, harnesses the power of the wind with a controllable power kite thanks to which you're propelled across the water on a kiteboard, similar to a small surfboard. Kiteboarding is one of the most rapidly growing adrenaline sports in the world. Although it might not look like it, it is an easy sport to learn — as long as you are taught and learn the basics properly. From there, the sheer thrill will keep you going and you'll find yourself returning to this adrenaline-rich and empowering experience over and over again to relive it with your friends and family!
Big Air Competition by Nicolas Hesson / Marketing Stream
While my went through the brief history of kiteboarding, the best spots and equipment shops, this one will help you find the best places to learn and enjoy kiteboarding as close to Vancouver as possible. We have talked to people from the four top kiteboarding schools and their students in Squamish and Port Alberni, where the magic of kiteboarding is the closest to Vancouverites.
The Aerial Kiteboarding School & Shop was established in 2010 in Winnipeg, Manitoba. After two successful winter seasons, Aerial Kiteboarding established a summer destination school in Squamish, British Columbia, just 40 minutes both north of Vancouver and south of Whistler.
Kiteboarding in Vancouver by Alfred Hermida
We asked Melanie from the Aerial about the biggest strength of their school. She replied,
The biggest strength of our kiteboarding experience is the knowledge of our instructors, the spacious and reliable boats and our top of the line gear. Through brainstorm staff meetings we are always coming up with better, more efficient and safer ways to get our students riding successfully and comfortably. It is the communication between staff that has made our instruction so much better than the rest! With so many different ways of teaching and different approaches, we are able to adjust our instruction for each individual's needs and ensure that they get as far as they possibly can.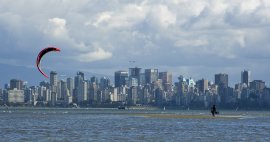 The company is run by its founder — a very inspirational kiteboarder and entrepreneur — Daniel, now a Level 2 Senior IKO instructor managed to build Aerial Kiteboarding currently running two successful Canadian teaching locations as well as kiteboarding camps abroad. Despite his busy schedule, Daniel was finally able to compete in his first national kiteboarding competition in 2013, where he placed second and third in two separate events.
The Aerial offers a number of if there is demand from their customers.
We have the most passionate and devoted instructors. All instructors are certified and extremely experienced, not only with kiteboarding students but also with students of all types and abilities. We have instructors specialized in adaptive teaching (kiteboarding and skiing for paraplegics) and staff that have had intensive education and experience teaching large groups of all ages,
Melanie explains.
Kitesurf by Willtron
The main course for beginners is a 4-Hour Kiteboarding Crash Course that includes a one-hour introductory Kiteboarding video that can be watched as many times as necessary. This video covers all theoretical level 1 IKO points and demonstrates all Level 1 and Level 2 IKO points. The remaining three hours of Kiteboarding instruction are done in a group setting on the water.The course costs $360 per person, but there are discounts available for groups. We asked Melanie about the different levels they teach. She explained,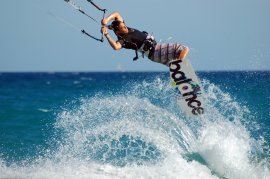 We love teaching beginners and giving them their first taste of kiteboarding. The biggest joy, of course, is seeing our students coming back on their own once they have been certified and enjoying the wonders of kiteboarding on their own. This year, we have also had the joy to take some more advanced riders and teach them tricks, spins and unhooked moves through our advanced lessons and people are just raving about their progression. Here with Aerial Kiteboarding we eat, sleep and dream kiteboarding and live to share this passion with as many people as possible.
Students that have flown trainer kites prior to their water lesson tend to perform better than others and that's why Aerial offers also Trainer Kite Packages for those who want to learn to work with kites before they get to water.
You can choose a 3-hour Self Guided Trainer Kite Rental for $59/person that includes a 20-minute instructional video that's mobile friendly. This video includes all the necessary topics for you to fully take advantage and enjoy your trainer kite rental.
The second option is a one-hour Introductory to Kiteboarding Lesson for $99/person. It is a one-on-one using a two-line trainer kite. Students will learn all the necessary piloting and assessment skills to be ready for a four-line power kite.
With just three quick snow lessons, and 11 hour water lesson, I was able to go up wind and they even helped me out with some great gear at an amazing price. Mel will answer your questions. Dan and Zach will get you on the boards! If you want to try this sport, this is the place, and these are the people,
Mike says.
Squamish Wind Festival by Nicolas Hesson / Marketing Stream
Heading out of Vancouver West on Highway 1 and joining the Sea to Sky Highway or Highway 99, you soon reach Squamish. There, you can enjoy the services of a tremendous group of kiteboarding masters at Squamish Kiteboarding School.
Mark Gray is the face of SKS and one of the most desired instructors on the Squamish Spit. He says,
I began kiteboarding because I love the wind, water and nature and the challenges of learning a sport that gives me all that inspired me to embrace this beautiful sport, and knowing I would reach that pure feeling of riding and surfing on water with a kite just fuelled my desire to learn and practise and its been over 10 years now.
The SKS offers four types of lessons. All of them are taught by the IKO certified instructors and boat-assisted, and all equipment including radio helmets is provided.
The Flying Dutchman by Zach Dischner
We work with the individual and we provide what we say we will — a quality lesson centred around our student. We are patient and know that everyone is unique when it comes to learning — the type of experience we make fit for the learning of the student. Our experience with instructing over many years of lessons and using radio helmets to communicate with our students means our technique is refined and continually evolving as we and the sport does to make our lessons for our students work for them.
The first of the lessons offered by SKS is the three-hour lesson: Great water work—- experience the board. This lesson is designed to teach you the basics of kiteboarding and also get the best techniques for body dragging while flying the kite in the water and then your first experience with the board. The lesson will cost you $300 plus HST, or $250 plus HST per person if you bring a buddy to ride with.
The four-hour lesson: You're riding and Stoked with skills — this lesson is designed for beginners that want to get larger set of skills right at the beginning and learn how to master the board more efficiently. The lesson will cost you $360 plus HST or $280 plus HST per person if you bring a buddy to ride with.
We asked Mark how he enjoys working with beginners. He answered,
Yes, it's such a great feeling to see beginners getting the feel for learning to ride, fly and kiteboard — they call it "stoke" and when you start to get it, it's the feeling of pure elation! Nothing is more satisfying to teach or hear a student come back from a lesson with one of my instructors having just got that!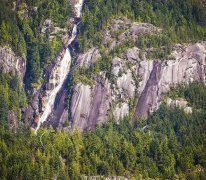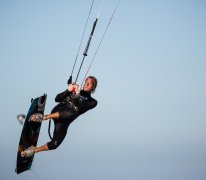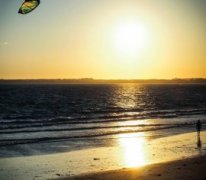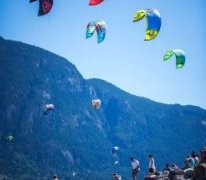 YOU MIGHT ALSO LIKE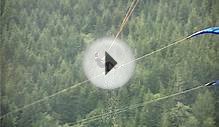 Kiteboarding Nitinat Lake Vancouver Island British ...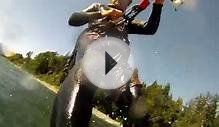 Kiteboarding in Sooke BC on Vancouver Island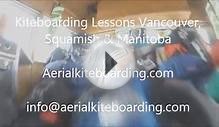 What is Kiteboarding? Aerialkiteboarding.com at Vancouver ...
Share this Post