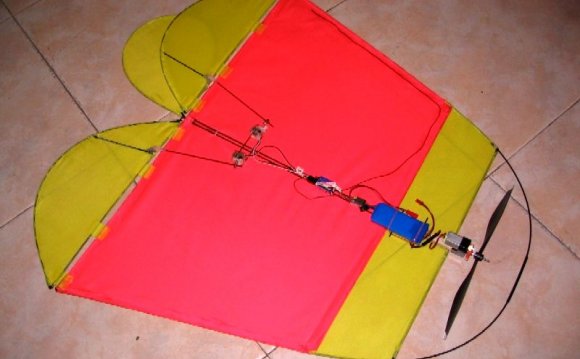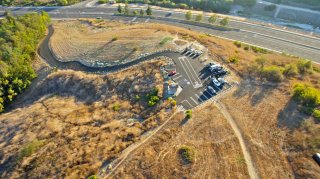 I RECEIVED A NOTE sent to me by AMA Public Relations and Development Director Chris Brooks from Larry Stocker of the Kite Hill Aviators in Laguna Nigel, California. This group has been flying at a public park called Kite Hill. The club has worked with the county park board to obtain permission to create the site.
You will notice from the picture that the runway is in a very unusual position. Parking is on either side of the runway. Obviously, gliders and small park fliers are the only types of models flown for safety reasons, and in order to land on the runway.
My point is that the club worked with the county to get this site. Creating a partnership with the county opens the door to support in the area of runway, parking, and fencing. The club is obviously seen as a positive for the county, or it would not have such a long tenure at the park. This speaks well of the club and its membership.
Larry wrote:
"We are all AMA members and have a unique flying site called Kite Hill, here in Laguna Nigel, California. We are the Kite Hill Aviators. The park/hill/site is named after the Kite Bird that hovers over ground prior to locating its prey. We have been flying gliders at the site for over 25 years and in the past nine years have added electric planes as well.
"While this is a public park area for climbing and hiking, the county park board has been very impressed with how well we keep the site free from liter, spotless bathrooms, and no lingering people with questionable activities in mind, for such a long time. In fact (five) of our members have lock-up privileges after dark.
"Recently, the park repaved the area for us and allowed us to mark the runway to the oncoming winds for takeoffs and landings. You might find it interesting that the hill drops off at a 10-15º slope on all three sides. Lose your plane and you're in for a great rock climbing adventure down the slope and hiking back up. That's when RC flying becomes a sport!
"The approach hill is a 9° downslope hill to the 2-foot-tall parking poles on the edge of Runway 22, just before touchdown. We fly gliders on the airspace located by the green carpet markings above the road, and electric planes in the other areas below the road. Respect for both airspaces prevents accidents. We also do night flying with everyone's planes lit up in various configurations.
"You have to equip your plane with flaps and or split flaps, wheel brakes (can be tubing), and allow for engine/propeller operating in a minimum power mode for additional drag. This is a true Short Takeoff or Landing (STOL) site. We are always willing to teach others, and fly almost every day at the end of work."
Have you considered a partnership with your county or city? It can be a rewarding experience for the club if you are successful. I would be happy to assist you in this effort! Give me a call or email.
YOU MIGHT ALSO LIKE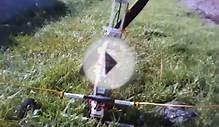 Rc Kite from Rcminh - 11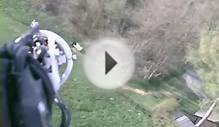 RC - VECTOR KITE 30 * Vector Controlled Speedy Stripe-Wing ...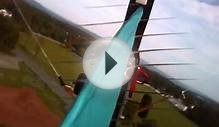 Rc Kite from Rcminh - 30
Share this Post