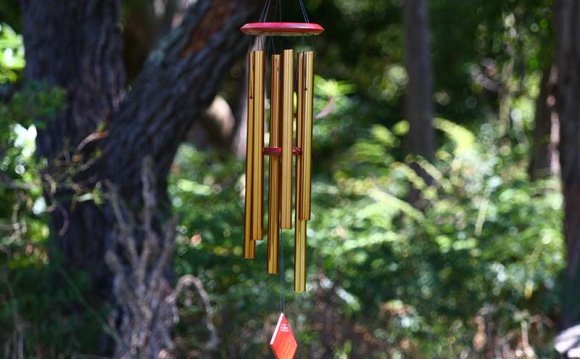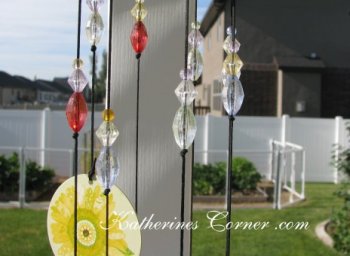 The lovely sound of music greets me in the early mornings as I step out on the patio. As Izzy greets the morning in the only way dogs do, I sit and listen to the gentle sounds made by the wind chimes in our yard.
These are not bongs, or clunks, or bells, but soft sounds. Like the sounds you would imagine in a fairy garden.
I watch as the dragonflies dance in the warm summer breeze and the crystals catch the sunlight. I am reminded of the lovely couple who gave us this gift of music and friendship and I am grateful.
A reminder to greet each day with a smile sits on top.
Another sound in the distance chimes, sometimes in unison, there are soft tones coming from the chimes in the bird garden. Soon the chirping of birds adds to the garden symphony.
I found this beautiful poem by Andrew Blakemore, the perfect ending to today's post ♥
Wind Chime
As sun rose in the early dawn
And skies were lit with gold,
I saw the clouds go passing by
And watched my dreams unfold,
For as the morning breeze did blow
It softly spoke to me,
The wind chime played the sweetest song
A graceful melody.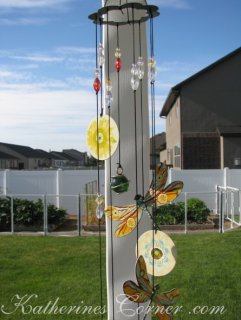 I rested in the leafy shade
Whilst there I thought of you,
I closed my eyes and there I wished
That you were with me too,
And as the noontime breeze did blow
Across the summer sky,
The wind chime played the sweetest song
That through the air did fly.
As shadows started falling
On the dark deserted ground,
I heard a gentle ringing then
So beautiful the sound,
For as the evening breeze did blow
And glowing sun did set,
The wind chime played the sweetest song
I never shall forget.
I watched the fading afterglow
That slowly slipped away,
Beneath the dark horizon far
To close another day,
And as the twilight breeze did blow
And stars did shine above,
The wind chime played the sweetest song
The sweetest song of love.
Do you have wind chimes in your yard?
post may contain affiliate links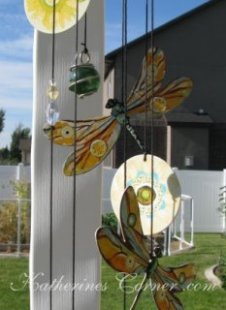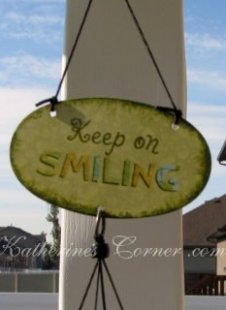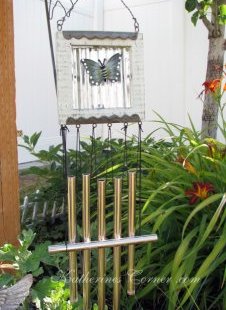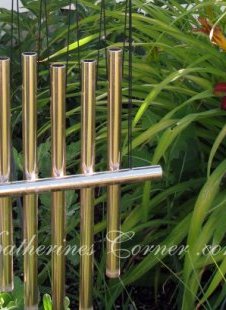 YOU MIGHT ALSO LIKE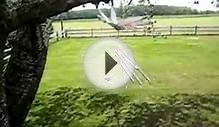 DragonFly Wind Chime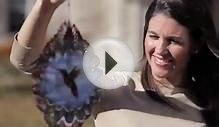 Iron Stop® Designer Dragonfly Wind Chimes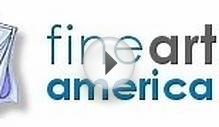 DragonWindChimes
Share this Post