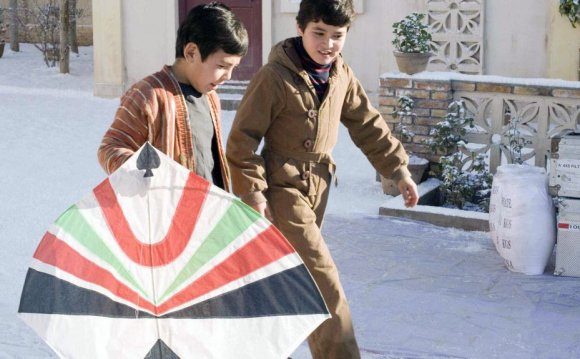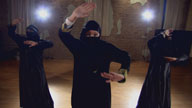 Episode 102
Featuring Rock and Roll Hall of Famer Bobby Vee, a Muslim hip hop dancer, wood sculptor, Mary Poppins' Richard Sherman.
Episode 103
Highlights children's book illustrator, Medieval weapons craftsman, photographer of American West, beatbox artist.
Episode 104
Artists include a photographer to Prince and politicians, exiled Iraqi painter, the Plaza Hotel's famed Persian Room, an experimental musician.
Episode 105
Showcases an experimental harmonica player; Diane von Furstenberg, famous fashion designer; an artist of the intricate mundane; and a poet's ode to film star Bruce Lee.
Episode 106
Discover a banjo-playing sculptor, an exiled Russian painter, a mosaic maker in Harlem, and a poet in exile.
Episode 107
Visit the studio of Jol Dantzig, master guitar-maker; explore tapestries woven with the symbols of heritage; a stamp art competition – who knew? And a refugee finds her voice in a memoir.
Episode 108
David Geffen, the genius producer of recording stars; a guitar-maker par excellence; John Sayles, film director of the everyday eccentric; a divinely inspired painter.
Episode 109
Clarinetist David Krakauer synthesizes Klezmer music with jazz; discover a classic Volkswagon Beetle studded with Huichol beads; "Soultime at the Apollo" celebrates the famous theater; Melinda Watts, Gospel super star.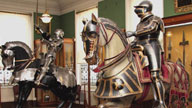 Episode 110
Charismatic dancer-choreographer Jennifer Nugent; David Garibaldi demonstrates "Performance Painting;" small scale "Intimate Opera" reaches new audiences; and Michael Spiro, drummer of diverse chops.
Episode 111
A new twist on 18th C. glitter Queen Marie Antoinette; people flow and the Architecture of Flight; color rebel and landscape painter Gregory Kondos; playful bronzes of NYC subway artist.
Episode 112
Stage production Kite Runner immerses us in cosmopolitan Kabul of the 1970's; Baltimore-based Chesapeake Shakespeare Company with a modern twist; a sharp-witted interview with Goosebumps author R.L. Stine who highlights his new book for grownups; and survivor photographer Daniel Rebert clicks on in the battle for his life.
Watch the Chesapeake Shakespeare Company segment:
Episode 113
Director Edward Burns (The Brothers McMullen) on his fiercely independent filmmaking career; actor Gloria Rueben talks about her transformative role as Mary Todd Lincoln's dressmaker in Lincoln; a visit to the workshop of the costume designer who dressed the cast of Broadway revival Annie the Musical.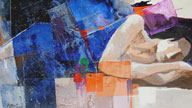 Episode 114
Who legend Pete Townsend talks about art school and smashing guitars; life-sized equine puppetry in the War Horse stage production touring America; West African found art by renowned artist El Anatsui; iconic Pop artist Andy Warhol and his legacy in the avant-garde today.
The 2013 Baker Artist Awards: An Artworks Special
A visual feast for the eyes as host Rhea Feikin interviews the three , 000 Award winners and presents profiles of their works featuring a range of visual and performing arts, providing audiences with an exciting window onto the region's creative vitality. The live announcement of each year's winners of the three Awards — exclusively during the MPT Special – has grown into a highly anticipated cultural event in itself.
Episode 115
Meet Downton Abbey star Dan Stevens; visit the New York Botanical Garden's annual Holiday Train show; explore the handwritten letters of famous composers like Mozart at the Shubert Club; and meet Israeli artist Ori Gersht who explodes classical conventions of beauty.
Episode 116
Jessica Fellowes' interview about her first-hand companion book to the Downton Abbey series; Rob McClure who plays Charlie Chaplin on Broadway; the intricate 3-D landscapes of Gregory Euclid; visit students at Pratt Institute working on sustainable innovation.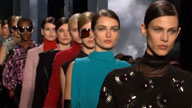 Episode 117
The Countess of Carnavon invites us to Highclere Castle, where Downton is filmed; a feisty interview with best-selling romance writer Nora Roberts; a visit to the workshop of Allen Christian where trash becomes treasure; protégé opera tenor Aaron Casey.
Episode 118
Painter Michael Birawer who makes whimsical 3-D cityscapes; a visit to the "War/Photography" exhibit at the Museum of Fine Arts Houston; a behind-the-scenes conversation with the wig designer for "Annie: The Musical, " an interview with Eve Ensler, playwright of "The Vagina Monologues."
Episode 120
Gripping excerpts of Hamlet and The Tempest from the innovative PBS Shakespeare Uncovered series; Richard Birkett, self-described "Master of the Universe, " on his eccentric workshop of Fantasy Clocks; an extended interview with Ang Lee, Director of Academy award-winning film, Life of Pi.
Episode 121
Underwater photographer Rhea Pappas explores feminine freedom under the surface; Sculpture Michael Heizer levitates a massive granite boulder at the Los Angeles County Museum of Art; author Carol Wallace, whose book inspired the creators of PBS's Downton Abbey; up-and-coming painter Tim Collom and his colorfully expressive landscapes.
Episode 122
Exploring the creative origins and hard work behind Vincent Van Gogh's masterpieces; interview with rising band Jukebox the Ghost from MPT's Concert for the Bay; the quirky masking tape sculptures of Danny Scheible; discover a new film about the art of the knuckleball.
Episode 123
Artists from across the country include Eric Meek, a master glass-blower, the Menil collection in Houston, known for its eclectic art; David Korins, the mind behind the sets in "Annie: the Musical" and other Broadway shows and pop singer-songwriter Sheri Miller.
Episode 124
The Quay brothers' surreal stop-motion films; mysterious color reduction printmaking techniques of Emily Gray Koehler; photographer A.D. Wheeler seeks out abandoned and even dangerous ruins to shoot beautiful photographs, and interview with the new Executive Director of the American Folk Art Museum in New York.
Episode 125
Exploring the Rosie Herrera Dance Theatre which combines caberet, hip-hop and drag queens; discover metal artist Jaydan Moore who captures metal-memory; visit an exhibit of Art of the 80s while Photographer Jim McHugh captures images of disappearing Los Angeles.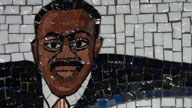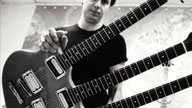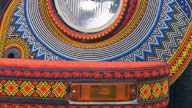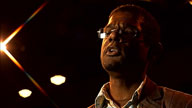 YOU MIGHT ALSO LIKE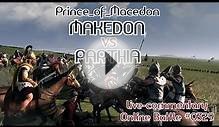 Total War: Rome II Online Battle #0329: "The Kite Runner"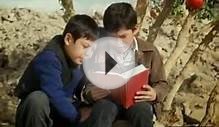 Kizoa Online Movie Maker: Kite Runner Trailer
Share this Post