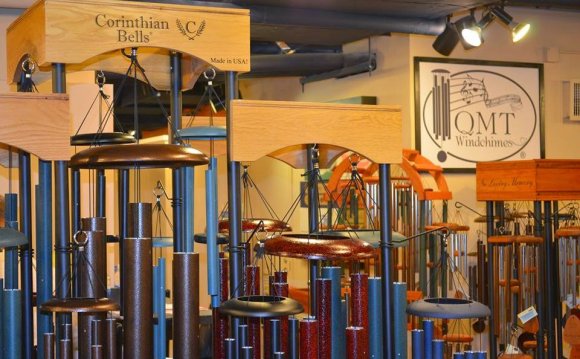 QMT Windchimes™ is the premier domestic manufacturer of high quality, hand-tuned wind chimes. Our handmade windchimes ship from our factory in Manassas Park, Virginia. We understand that our success is dependent upon the success of our retail partners, so we strive to build the best quality wind chimes on the market. We pride ourselves in supporting our retail partners with highest quality wind chimes and outstanding customer service. Watch our intro video below to learn more about what makes windchimes by QMT the best on the market.
2012 Chamber Business of the Year (35+ Employees)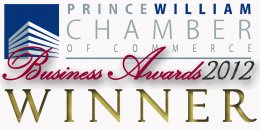 QMT was named business of the year by the Prince William Chamber of Commerce on April 18, 2012 at the Hylton Performing Arts Center. QMT joins over a dozen companies and community nonprofits receiving awards in various categories. It's an honor to receive the award and a pleasure to work alongisde these other great businesses in our community. To read about each of the businesses receiving awards this year, visit the chamber's page.
History
QMT WindchimesTM originated in the Florida craft show circuit in the early 80's. Mike Throne camped in the back of his van and traveled to craft shows selling different products, including wind chimes from a local producer. When his source for chimes dried up, Mike began to build his own handmade wind chimes, with an eye toward quality and continually improving his designs. Working during the week in a 10' x 20' warehouse, he produced the chimes that would be sold on the weekend. Mike was determined to offer the buying public a chime that was as beautiful to see as it was to hear. And it worked; the demand for his windchimes soon overwhelmed his ability to make them himself. So he took a deep breath and became a young entrepreneur following the American dream. He hired his first employees, found our facility in Manassas Park and set down roots in the community to produce quality handmade windchimes for wholesale trade shows.
Arias® was the first line of wind chimes he created, soon followed by Weatherland®. QMT WindchimesTM continued to grow in numbers of chimes produced and in the number of lines offered. The introduction of Corinthian Bells®, the first in the next generation of windchimes, created an astonishing excitement among retailers in the gift and garden industries. Corinthian Bells® are the ultimate wind chimes on the market today; the exceptional tones and resonances and the contemporary design stay true to Mike's original desire to offer quality chimes that were pleasing to all the senses. QMT WindchimesTM offers a wide selection of quality chimes, birdhouses and birdfeeders, each handmade with the same care and attention as the original.
In the spring of 2005, Mike chose his successor, Jamie Baisden, who shared Mike's vision for QMT. Since Jamie's purchase of QMT in 2006, QMT has continued to move forward as a domestic producer committed to its employees, customers and community. Over the past five years, QMT WindchimesTM has introduced the Shenandoah Melodies® line, the new Arias® Elite line and three new sizes in the Corinthian Bells® line. All have been well received by our customers and continue to gain in popularity. Our newest brands include In Loving Memory™ Windchimes and For the Girls™ Windchimes. Our In Loving Memory™ chimes are engraved with inspirational verses and make a great memorial gift. The For The Girls™ brand was created as a way to support loved ones and raise funds for breast cancer research. We are continuing to move forward with new sounds and designs, while maintaining the standards of excellence and innovation on which the company was built.
YOU MIGHT ALSO LIKE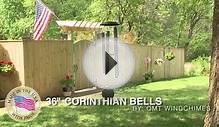 36" Corinthian Bells Wind Chimes - QMT Windchimes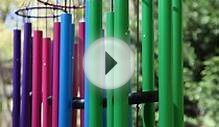 NEW: Kromatix wind chimes - QMT Windchimes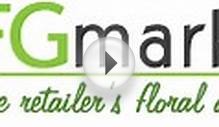 QMT Windchimes - Company Profile, Products, Deals ...
Share this Post