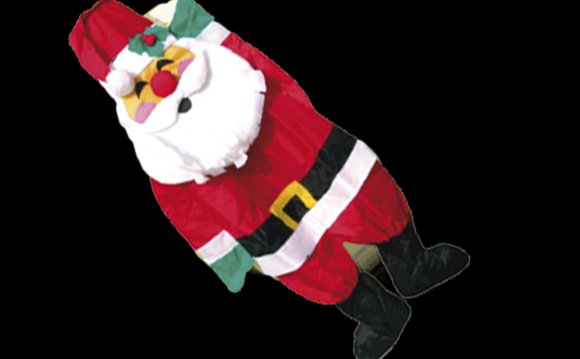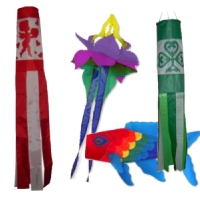 Decorative garden windsocks, Rainbow Windsock, Seasonal windsocks, Valentines Day Windsocks, Red Heart Windsock, Fish Windsock, Windsport type Windsocks. St Patricks Day, Green Irish wind sock, Holiday Windsocks, Military Windsocks, American Made Windsocks, and Bird Windsocks, Tropical Fish Windsocks, St. Patricks Day wind socks, Christmas windsocks & Santa Claus windsock, Turkey windsock, Pirate Jolly Roger & Calico Jack Windsox, Hot Air Balloon, Military, Patriotic, Santa Windsox, Halloween, 3-D Windsocks and Unique Sport Fish Windsocks we've got them all!
Clearance Items are final, do not qualify for free shipping and are not refundable.
Windsport Windsocks do not exist anymore, however there are a couple of companies making good quality Windsport type windsocks all made of fabrics designed for the outdoors elements with sewn edges on their tails, and high quality thread counts. Properly cared for these will last for quite a while.
YOU MIGHT ALSO LIKE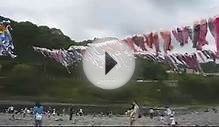 Japanese Carp Windsocks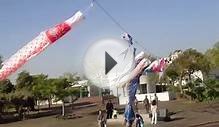 [Japan Culture] "Koinobori" Carp-shaped wind socks #3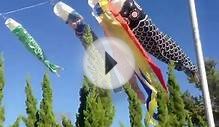 [Japan Culture] "Koinobori" Carp-shaped wind socks #1
Share this Post