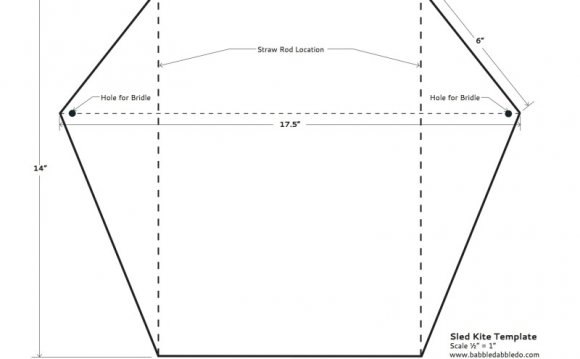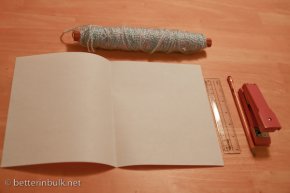 Spring is a great time to fly kites. I found a fun and easy kite making pattern* that is perfect for kids (today kids 2 to 9 used these kites!). They decorated their papers first before following these instructions to "assemble" their kites:
Step 1: Gather materials (one piece of paper, a ruler, a pencil, some yarn or string, a stapler, and a hole punch)
Step 2: Fold paper in half
Step 3: Along the folded side of your paper, measure and mark off at 2 1/2 inches (point A) and at 3 1/2 inches (point B)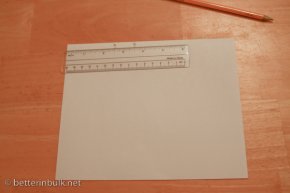 Step 4: Take two corners of your paper and staple them together at point A.
Step 5: Punch a hole at point B
Step 6: Tie a long piece of yarn through the hole you've just punched.
Step 7: Fly your kite on a windy day.
Step 8: Expect lots and lots of laughs, "Wows!" and running around.
These simple kites were so easy to make, and even easier to fly. I've never had a kite take to flight so easily or stay up for so long. Even the 2 year old could do it!
*Note: someone asked where I found this kite pattern. I actually stumbled upon it offline (back in the days when I had preschoolers and swapped ideas with other parents in the community). I know this isn't an original idea, but we sure had fun making it and wanted to share! Enjoy!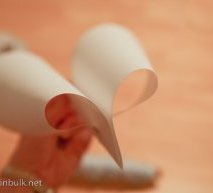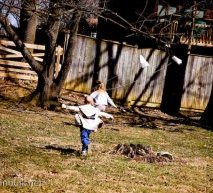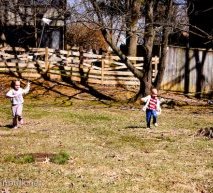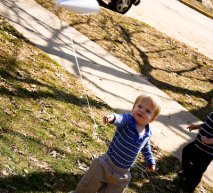 YOU MIGHT ALSO LIKE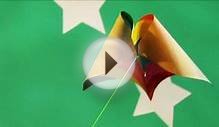 How to Make a Simple Paper Kite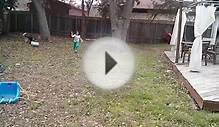 Preschool Kite-Making Project
Share this Post