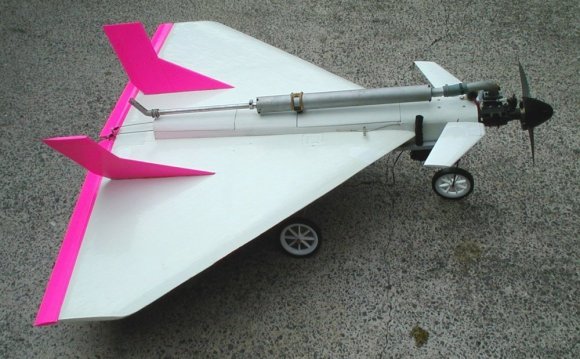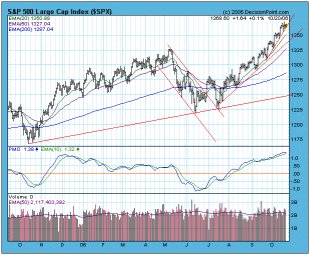 For several months these articles have included a reminder that "Technical analysis is a windsock, not a crystal ball." To clarify, a windsock is used to ascertain the current wind direction and intensity. A crystal ball is used to predict the future. As a practical matter, if we make decisions in response to known market conditions, we are operating in a mode that will allow us to adjust our stance as conditions change. Conversely, if we position ourselves based upon a prediction about the future, we are stuck with defending that prediction until it comes true or sticking with it until we lose enough that we are forced to capitulate.
Market action during the period from May 2006 to the present serves as a prime example of how the crystal ball can get cracked. During the decline from the May top it was broadly accepted that the bull market top was finally in place and that a major decline was beginning. The rally out of the summer lows was viewed as a short-term technical bounce in the context of a longer-term decline. The bears held fast. As prices approached the level of the May top, hope was born that a bearish double top was forming. The bears held fast . . . until the last three weeks of rally left the bears with little on which to hang their hats.
That is not to say that the bears did not have convincing arguments – I certainly agreed with most of them – but I have become more of a "windsock" kind of guy, and find there is less stress when I rely on our mechanical Thrust/Trend Model to help me align with current market conditions. The Model turned neutral during the decline from the May top, but it turned bullish again as the market rallied off the July lows. The table below shows how it has performed with the 16 indexes to which it is applied:
These are decent results, and we should be able to capture some of the profits if the market turns down at this point, but I don't want to leave the impression that there is any sure thing here. The Model has been marginally profitable for the last few years as market chopped higher in a fairly narrow range. And if the bears had been right more recently, the Model would have been whipsawed for some small losses. But that would not have been as distressing as hoping for a bearish outcome all the way from the July lows to the recent highs.
Share this Post