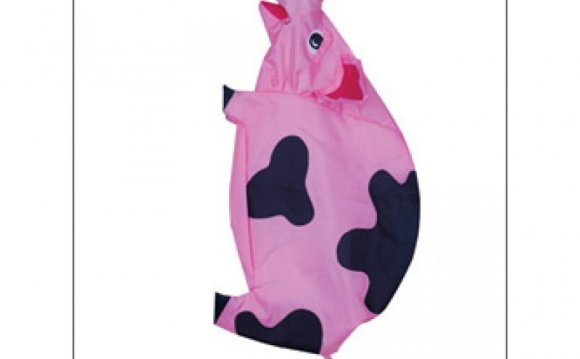 Project of the Month ~ Preschool Windsocks
by Rachel Paxton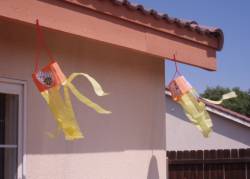 © Rachel Paxton
Children love windsocks. They are fun to make and fun to hang and look at. This preschool activity is very easy and is suited to any season or holiday. To make a windsock you will need:
Construction paper
Crayons or markers
Small pictures Stapler
Scissors
Streamers
For the top of the windsock you will need one 8 1/2 x 11 piece of construction paper. Cut the piece of paper in half lengthwise.
Next have your child color the small pictures to place on the windsock. Coloring and activity books are great for finding pictures. You can use a copier to reduce or enlarge the pictures to fit on the windsock. We cut out four pictures for each of our windsocks.
After coloring the pictures, cut them out and glue them to the two pieces of construction paper. Next lay the pieces of paper end to end and staple them together. Bring the two open ends of the paper together to form a circle and staple the two ends together. This is the top of the windsock.
Next have your child cut the streamers. These streamers are the same kind of streamers you would hang up for a birthday party. Cut approximately six pieces of streamer to be 18 inches each. Have your child glue the ends of the streamers inside the bottom of the windsock so that they are hanging out of the bottom of the windsock.
Have your child cut a piece of yarn approximately 18 inches long. Staple the ends of the yarn on each side of the top of the windsock. Your windsock is ready to hang!
These windsocks are very easy to make and look really cute hanging out on your patio. You can also hang them in your house. They are great seasonal and holiday projects. You can change the pictures and colors of the windsocks with the seasons, such as for Easter, Christmas, or Halloween. You could have flowers for spring, bumblebees for summer, or leaves for fall. The possibilities are limitless. My boys are currently interested in insects, so they colored some bugs for their windsocks.
This activity is a great opportunity for your preschooler to practice coloring, cutting, and gluing. If your preschooler doesn't yet have a long attention span, you might want to pre-cut some of the pieces ahead of time, like the top of the windsock and the streamers. My busy boys barely made it past the coloring part, but loved seeing their windsocks blowing in the breeze!
About the Author:
Rachel Paxton is a freelance writer and mom of five. For resources for the Christian family, including parenting, toddler and preschool activities, homeschooling, family traditions, and more, visit .
YOU MIGHT ALSO LIKE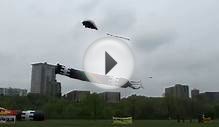 The Giant Windsocks of Jos Vaulke flying high over ...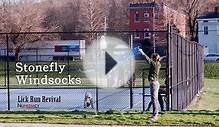 Stonefly Windsocks of South Fairmount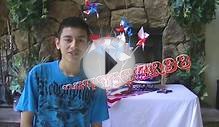 Diy Duct Tape Fourth Of July Lanterns & Windsocks
Share this Post