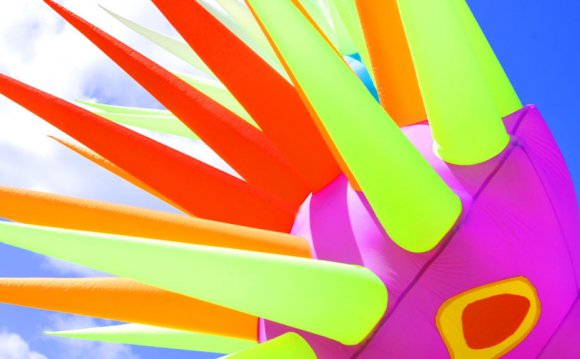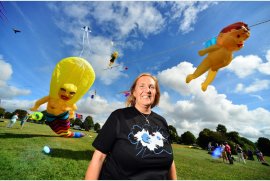 Avril Baker, one of the organisers says Bristol is a perfect city for the event
VIEW GALLERY
Thousands go to the colourful festival
It's a great day out for kids
Flying animals, mermaids and comic creations will all be flying high over Bristol as part of the International Kite Festival this weekend.
The event, which has been held on an on-and-off basis over the last 30 years has moved from its usual home at Ashton Court to the Downs for this year's spectacular.
The free family-fun event also include kite-making workshops, a bouncy castle and zorbing.
One of the organisers, Avril Baker, spoke to the Bristol Post and explained why Bristol is such a great location for the festival.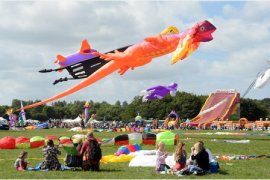 "The festival is established on the calendar for fans of kites and it works well that Bristol is a festival city" she said.
"With events like the Harbour Festival and Balloon Fiesta, people tend to embrace that idea and visit us for the weekend.
"Kite flying is a really social activity and very inclusive, the line-up is truly international as we are welcoming people from America, Kuwait and lots of European countries. There will be lots of beautiful displays in the skies and on the ground."
The main arena will feature displays, such as synchronised sport kite flying, local kite clubs and Japanese fighting kites.
The festival runs between 11am and 5pm on Saturday, 22 and 23 of August and organisers are encouraging people planning on visiting the festival to buy early bird passes in advance, which are on sale for £6 for parking. However other alternatives will be available on the day.
11.40am: Team Flame – the UK Sport Kite Champions – perform synchronised routines choreographed to music
1.30pm: Colours in Motion - mass ascent of artistic kites
2pm: Traditional Indian Kite fighting with kite master Stafford Wallace
2.55pm: Pulling Power - latest in extreme power kites, buggies and landboards
YOU MIGHT ALSO LIKE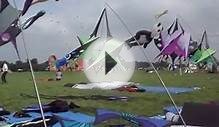 Bristol International Kite festival 2008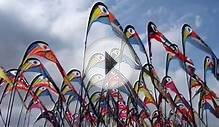 Bristol Kite Festival 2015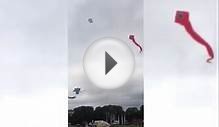 Kite festival 2105 in Bristol
Share this Post