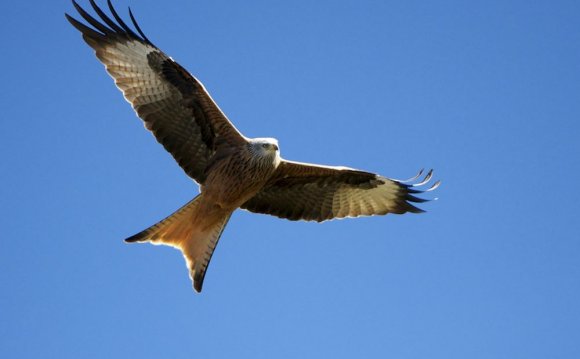 Distribution
This kite is a widespread species throughout the temperate and tropical parts of Eurasia and parts of Australasia. Curiously, it is not found in the Indonesian archipelago between the South East Asian mainland and the Wallace Line. Vagrants, most likely of the Black-eared Kite, on occasion range far into the Pacific, out to the Hawaiian islands (AOU 2000).
European and central Asian birds (subspecies M. m. migrans and Black-eared Kite M. m. lineatus, respectively) are migratory, moving to the tropics in winter, but races in warmer regions such as the Indian M. m. govinda (Pariah Kite), or the Australasian M. m. affinis (Fork-tailed Kite), are resident.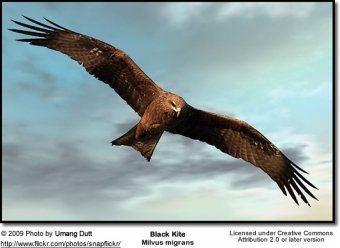 In the northern winter, it is therefore common to have a resident race and a distinguishable migrant form present together in these hotter areas.
In the United Kingdom, the Black Kite occurs only as a wanderer on migration. These birds are usually of the nominate race, but in November 2006 a juvenile of the eastern lineatus, not previously recorded in western Europe, was found in Lincolnshire.
Diet / Feeding
Black Kites are most often seen gliding and soaring on thermals as they search for food. The flight is buoyant and the bird glides with ease, changing directions easily. They will swoop down with their legs lowered to snatch small live prey, fish, household refuse and carrion.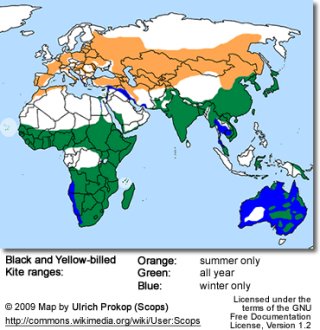 They are opportunist hunters and have been known to take birds, bats and rodents.
They are attracted to smoke and fires, where they seek escaping prey. This behaviour has led to Australian native beliefs that kites spread fires by picking up burning twigs and dropping them on dry grass. The Indian populations are well adapted to living in cities and are found in densely populated areas. Large numbers may be seen soaring in thermals over cities. In some places they will readily swoop and snatch food held by humans.
Black Kites in Spain prey on nestling waterfowl especially during summer to feed their young. Predation of nests of other pairs of Black Kites has also been noted. Kites have also been seen to tear and carry away the nests of Baya Weavers in an attempt to obtain eggs or chicks.
Description
The sexes are alike. The upper plumage is brown but the head and neck tend to be paler. The patch behind the eye appears darker. The outer flight feathers are black and the feathers have dark cross bars and are mottled at the base. The lower parts of the body are pale brown, becoming lighter towards the chin. The body feathers have dark shafts giving it a streaked appearance. The cere and gape are yellow but the bill is black (unlike in the Yellow-billed Kite). The legs are yellow and the claws are black.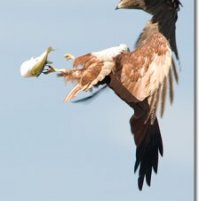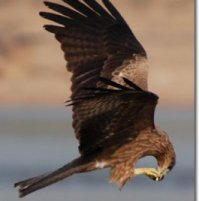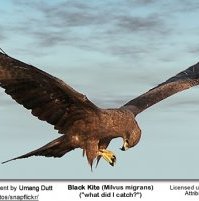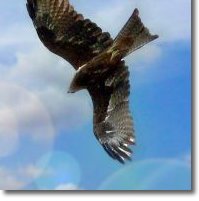 YOU MIGHT ALSO LIKE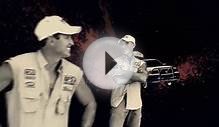 Black kite raptor bird of prey attacks drone All 4 ...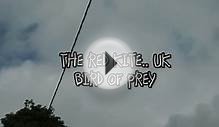 The Red Kite.. uk birds of prey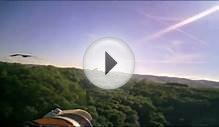 Bird of Prey (Black Kite) Attacks Model Airplane!!
Share this Post