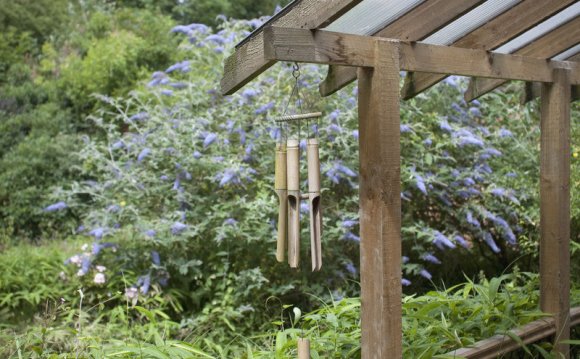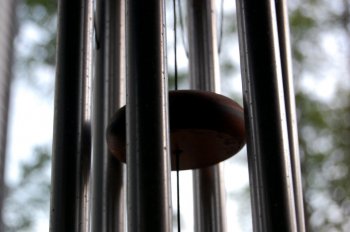 The delicate sound of garden wind chimes creates the perfect at-home escape from the busy world.
We are constantly adding new collections to our site and recently we found this excellent wind chime manufacturer, Woodstock Chimes. This family-owned business is based out of Hudson Valley, New York. Woodstock Chimes creates and produces high quality, unique pieces that are sure to provide a sense of calm and joy to any age with their world-famous sounds.
Here are of my favorites:
Plays the notes found in the patriotic song, America the Beautiful.
Playful, light melody will have your soul soaring on the breeze.
Named to honor the role nature's habitats play on the eco-system.
A lifetime tuning guarantee is offered through the manufacturer.
Hang the wind chimes out in the yard using the ring at the top.
Creates a peaceful and tranquil atmosphere – perfect for relaxation.
The wind catcher displays a carved dragonfly, butterfly, or owl.
Antique copper finish and steel plated constructed wind catcher.
Chime tubes are crafted from bronze-finished, recycled aluminum.
Top piece and clapper are made from Bubinga-finished ash wood.
Earth
Offers a relaxing atmosphere to your backyard garden or seating space.
The chimes move with the breeze to create random patterns of sound.
Hand-tuned to a universal five-note pentatonic scale for rich notes.
Rich and deep musical notes are created as the wind ruffles the chimes.
Use the top ring to hang the wind chimes from any outdoor hook.
Tubes are crafted from durable, recycled aluminum material.
Clapper, wind catcher, and top piece are made from ash wood.
Comes in several color combinations to blend into any space.
Makes a unique gift for the music lover on your holiday list.
Share this Post