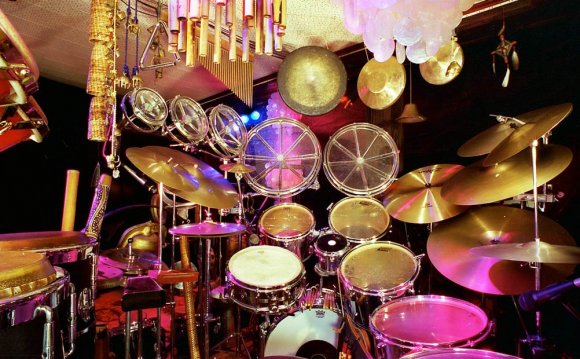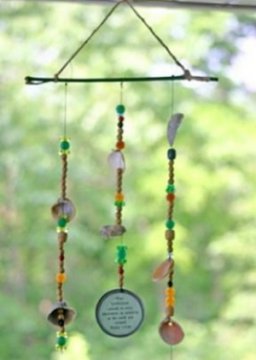 Windchimes made of sea things, beads, and recycled can lids seemed like a good fit for our deep sea-themed Bible School program. It will take two days. Kids will paint the shells, lids, and wooden beads, and add string, the first day; assemble the second day. Project would be good for a nature camp or pool party, too.
Approximate Time: Two 20-30 minute sessions.
Supplies:
garden stakes or thick skewers, about 12 inches long
twine
waxed string or dental floss
shells with holes drilled in them
wooden and other beads
smooth can lids*, frozen juice lids, or plastic Pringle lids
small bells, optional
*Can lids must be the kind left when you use the Pampered Chef-style can opener. The other kind are too sharp around the edges!
Instructions:
First Day:
Allow kids to pick out shells and paint as desired. Let dry.
Let kids cut out Bible verses or quotes, which you have prepared to fit the lids and printed out as shown.
Glue on one side of lids.
Paint the other side of the lid. Let dry.
Also, you should have them attach the twine to the ends of the stakes for hanging.
Then have them tie on three pieces of waxed string about 18 inches long for hanging the things on tomorrow.
Second Day:
String beads and shells on the strings. Tie knots every now and then to keep them from slipping off.
Add stickers to back of lid and add to the end of the string.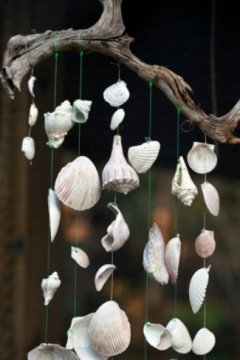 By Cindy from Waynesburg, PA
How does one drill holes in sea shells to string them to make a wind chime?
By Marger
AnswerWas this helpful?Helpful? Yes
With a dremel tool
ReplyWas this helpful?Helpful? Yes
I'm making my mother a sea shell wind chime for Mother's Day. Does anyone have any ideas on how I could put a small hole in the shells without breaking them?
Thanks to anyone who can help,
Brittany from Florida
By guest (Guest Post) Flag
I just used a glover. This is a three sectioned pointed needle used with leather. My crab shell did not break due to the sharpness of the needle. For thicker shells, ie: mussels, etc. use a fine drill bit. These have worked for me. Good luck.
This is an sea shell wind chime I made when I got bored.
By Joyce wis
Here are instructions for making the wind chimes. If you have any questions, please post them.
6 lbs fishing line
Sea Shells
Small drill bits
A star or circle for the top
I wanted something different so I got a star for the top instead of a circle - I use 6 lb. fishing string, sea shells of any kind you want and a small drill bit.
Just be careful drilling the hole in the shell, because I did break 6 drill bits doing this. I bought the shells from a craft store so the shells were a little bit harder the regular shells are. I drilled a hole in just one end.
At each of the points of the star I tied the strings to go down. I didn't measure the string I just guessed at it, but it is about 2 ft. long. I put 6 sea shells down each string. Where I tyed the string together on the top, I put a fishing lure. I left it longer to come down for the center one where I have 8 shells coming down. I hot glued each one were i did tied the knots at so they wouldn't come out.
I hope this did helps you a lot. I also just got though making another one with the shells from when I go out too eat at a Chinese place here. Instead of leaving the clam shells there and let them throw them out I brought them home with me - washed them up and let them dry.
Then the next day I drilled a hole in each end of it. There is 4 strands coming down with another in the middle.
Joyce - OH MY GOSH! Those are beautiful. I too have a bunch of shells that I have picked up on trips and the like. That is absolutely beautiful. I don't have any kind of drill though so could you please make a suggestion? I'd appreciate it. I am just jumping up and down on the inside. Thanks so much for the inspiration.
YOU MIGHT ALSO LIKE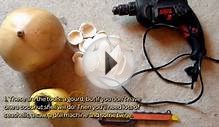 How To DIY An Awesome Seashells Wind Chime - DIY Home ...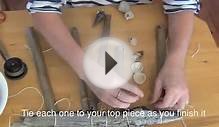 How to Create Seashell Wind Chimes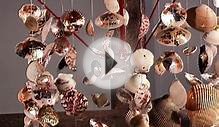 Seashell Wind Chimes
Share this Post