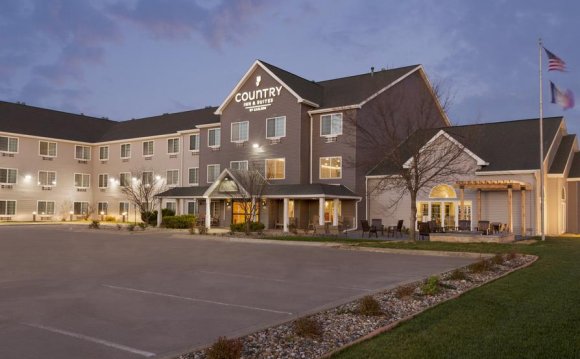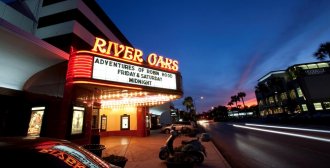 Searching for the best movie theater in Houston? Cinephiles are in good company in H-Town. From drive-in movies and retro cinemas to independent film outlets and dine-in theaters, Houston is a great place to catch all sorts of Big Screen flicks. Want to know where to watch the next blockbuster? Check out our top movie theaters in Houston.
Don't even think about talking during a movie at Alamo Drafthouse. The Austin-born concept is as known for its no mid-show chatting policy, as it is for its chef-driven menu. Sure, it's not Houston's only eat-while-you-watch outpost, but Alamo does make a commitment to made-from-scratch fare. You can't go wrong with the carnivore pizza or hatch green chile burger, which comes topped with queso blanco.
Richmond might seem like a long way to go for a movie, but the Santikos Palladium AVX is not just any theater, it's a destination. The 22-screen cinema opened in 2013 and features an arcade, bowling alley and expansive food options—from gelato and sushi to truffles and gyros. Once inside the theater, guests enjoy pre-selected seating and can pay extra to sit in the VIP section with extra leg room or, for certain shows, they can kick back in a D-Box seat, which feature motion-controlled seats that allow moviegoers to "live the action."
In an era where technology reigns supreme, it's sometimes nice to get back to basics and that's exactly what patrons love about The Showboat Drive-In. Located in Hockley, which is about 45 minutes northwest of Downtown Houston, is a great place to catch blockbuster movies on a budget. Admission is $7, per adult, and includes two feature films, to be enjoyed in the comfort of your car. We recommend packing your own picnic, because although the concession stand turns out a good burger, the wait time can be especially long.
Inner Loopers looking for a cosmopolitan movie-going experience should head to Sundance Cinemas in Downtown Houston's Bayou Place. The 8-screen spot is known for showing a mix of mainstream and indie films and for guests' ability to reserve their seats in advance. Prior to showtime, make a stop by the Sundance bar for a glass of wine or beer to sip on during the movie. (Tip: Park in the Theatre District garage and Sundance will validate your ticket, good for up to three hours.)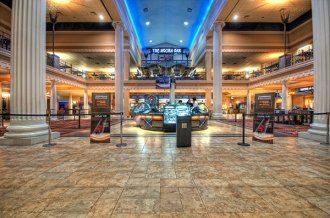 Houston's oldest theater may not boast cutting-edge technology or fancy stadium seating, but it doesn't stop Landmark River Oaks Theatre from being a true gem in the city. Built in 1939, the art deco space remains true to its era, all the while showcasing a mix of independent and foreign films. Venture upstairs, prior to showtime, to grab a cocktail and a box of Junior Mints—they keep them in the freezer, which makes them extra delicious. Make plans to see (and participate in) The Rocky Horror Picture Show, shown at midnight on the second Saturday of every month.
Don't expect any James Beard award winners to be turning out meals at Studio Movie Grill, but the ability for customers to reserve seats in advance, its proximity to the Beltway 8 and I-10 exchange and the opportunity to enjoy a cocktail mid-show makes it a shoe in for our list. If you are hungry, go for the coconut chicken tenders and sweet potato fries.
Set in the space that once housed the Aurora Picture Show, 14 Pews continues the location's legacy of bringing a convergence of artistic opportunity to the Heights. Inside, guests can BYOB, along with their own snacks, and settle in to one of the cushioned pews. In addition to indie films, the venue also hosts music performances, puppet shows, plays and workshops.
YOU MIGHT ALSO LIKE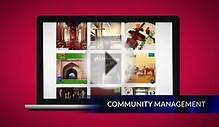 Story about Windchimes Communications ~ a digital ...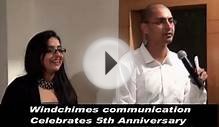 Windchimes Communications 5th Anniversary
Share this Post