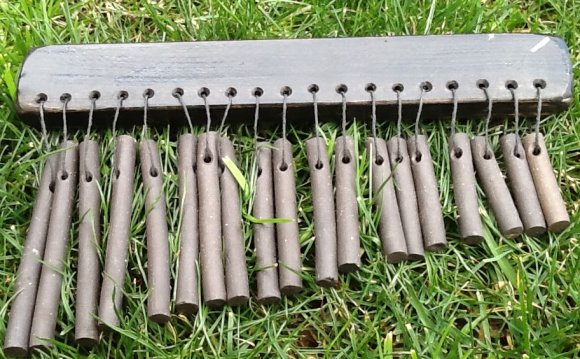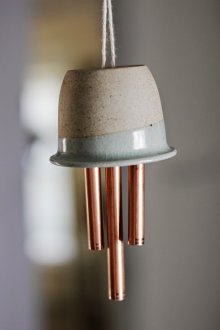 Lately I've been seeing so much gorgeous pottery popping up in sweet shops, making appearances in
Instagram pictures
, and gracing the homes of some inspiring folks. I'm excited to incorporate some ceramic into this DIY and have it hanging in my apartment. I had to add a bit of copper too because I still can't get enough of it!
What you need:
-Ceramic Cup (Check your local thrift stores!)
-Ceramic Drill Bit
-Drill
-String
-Scissors
-Copper Tube
-Tubing Cutter
-Super Glue
-Wooden Beads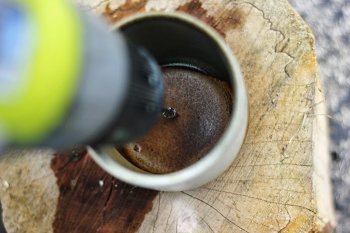 How to make it:
-Measure out the center of the bottom of your ceramic and drill a hole. Use a spray bottle with water to rinse out the hole while drilling to prevent cracking.
-Use the tubing cutter to cut a piece of copper the same width as the inside of your ceramic cup and cut three pieces of various lengths for the chimes.
-Cut a long piece of string, put one end down through the hole you drilled in the cup and then thread it through the copper piece and then back up through the hole.
-Drill holes at the top of each of the three chime pieces.
Thread the string from the outside up through the middle of the copper, adjust to the length you will want them to hang, tie a knot in the string, and then tuck the knot down into the copper. (Trim excess string first.)
-Use a dab of strong super glue on the string of each of them to keep them in place along the piece of copper along the top of the cup.
-Pull the top string tight so the piece of copper rests against the top of the cup, tie a knot in the string above the cup, add a few wooden beads and then tie a knot to keep them in place.
-Tie a knot at the top of the string and hang it up!
About the Contributor
Caitlin McGrath lives in a small town in Western New York. When her face isn't hidden behind her camera, she's usually crafting and daydreaming for The Merrythought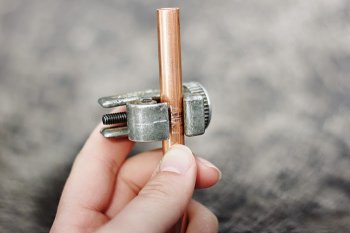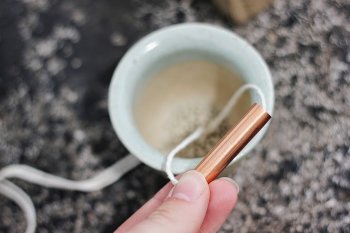 YOU MIGHT ALSO LIKE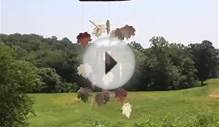 Ceramic Leaf Wind Chime - Wind & Weather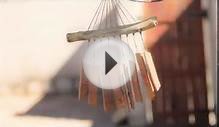 Ceramic Windchimes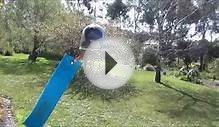 Ceramic Wind Chimes - Imari Porcelain Wind Bell
Share this Post