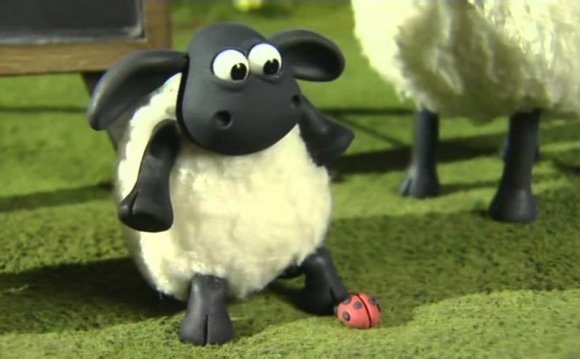 'And the fever, gettin' higher...'
'Singer with a broken finger' in the audience down at the 'e'stage last night.
Turned out he could hold a tune.
Welcome on stage Jimmy Fallon for 'Desire', followed by his resident band from the Tonight Show, The Roots, for 'Angel of Harlem'.
'It's not easy being you, Bono, ' said Fallon - as Bono - coming out of Desire. 'Thank you guys so much. You guys are the greatest. How great is tonight?! This is one of the best shows I've ever seen in the history of live concerts. I brought a few friends of mine. If it's alright, I'd like to introduce them to you. From Philadelphia, The Roots, ladies and gentlemen!'
All in all another pretty great show, right from the get go.
'Where we going this evening?' asked Bono after Out Of Control. ' Somewhere we've never been before. That's the promise we make to each other, to escape to the moment this evening.'
And they kept their promise - with the help of another loud, loud audience. 'Thank you for being here for us New York City. We go away, we come back and you're still here.'
Highlights? Here's two on social media.
Jason Rosenfeld (instagram) : 'U2 at MSG: "The End of the World." Shockingly brilliant theater. Superior sets and choreography. Committed pop art'.
@timneufeld (twitter) : 'Classic U2 irony: a hidden album track called 'Invisible' becomes the anchor of the #U2ieTour. Brilliant.'
Lots of special names in the house too, we noticed Nile Rogers, Alicia Keys, Angelique Kidjo, Helena Christensen, Christy Turlington and Mario Batali along with politicians from all sides of the house. One of them found his lyrics in the set as One featured a chorus of 'All You Need Is Love...' Paul McCartney in the house, 'an activist of the heart, soul and mind'.
Were you at the third show in New York City? What were your highlights? .
Catch the band's Meerkat stream below!
Each night the band invite a fan up on stage to film them and it goes out live. To catch the stream you must be logged into Meerkat on the web either via Facebook or Twitter. Login here meerkatapp.co/u2 and then follow the show stream below and also catch the Meerkat video. Once the stream has begun, refresh this page to see the stream. If you have installed the Meerkat app, hit subscribe to be notified when the stream begins.
YOU MIGHT ALSO LIKE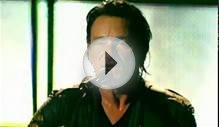 U2 - Kite (Boston Live)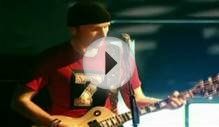 U2 - Kite Live Boston 2001 [HD]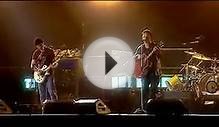 U2 - Kite (live @ Slane Castle)
Share this Post