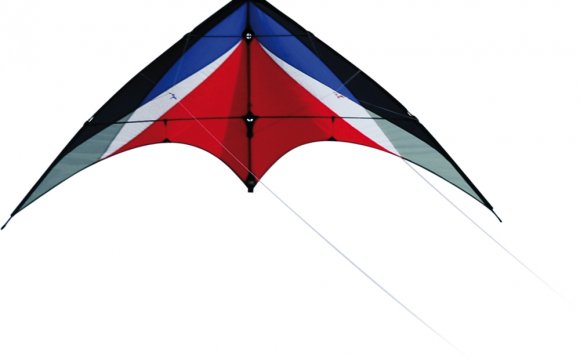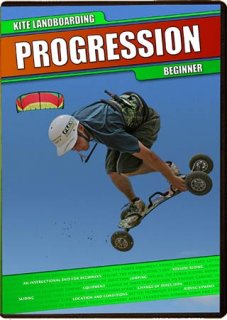 Progression Kite Landboarding Beginner is primarily aimed at people with some existing kite flying experience, whether that's as a kitesurfer, power kiter or existing novice kite landboarder. We aim to give you all the background on the sport, safety, locations and conditions before getting up and riding on the board and slowing down and stopping. Then we'll refine your stance, building your confidence so you can stay upwind consistently. Then its on to sliding, riding toeside and your first turns, before working on carving turns. Finally we take you through every aspect of jumping – from the absolute basics, small jumps, improved technique for those huge boasting jumps, then a few grabs and finally aerial transitions.
Progression is all about helping you learn safer and quicker but with a deeper understanding of the core techniques, so you can continue to improve and have fun. A Progression DVD is not something to watch from start to finish, but a tool to dip in and out of as you improve, ready to give you the confidence to tackle the next step with ease.
For kitesurfers, the sport of kite landboarding is a great cross over, giving you an opportunity to hone your kite skills, make the most of lightwinds, utilise the same kites you use on the water and during the winter months there is no need for layers of neoprene to say warm just some jeans and a jumper and your good to go. Progression Kite Landboarding Beginner will help you adjust to the differences of riding on wheels and everything that comes along with it, from locations, equipment and safety through to the edging technique which is crucial for any trick or technique.
For Power Kiting enthusiasts, Kite Landboarding is the obvious next step, taking your existing kites and skill, adding a board and giving you the opportunity for speed, distance and jumps. Progression Kite Landboarding Beginner will help you understand how to adapt your kite skills to those required to power a landboard and all the technique so you handle the wheels under your feet.
YOU MIGHT ALSO LIKE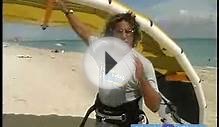 Kiteboarding Lessons for Beginners : Why a C Kite Is Good ...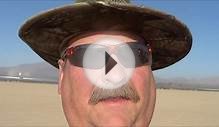 CrossKitesBoarder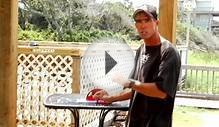 Kitesurfing Drills for Beginners
Share this Post