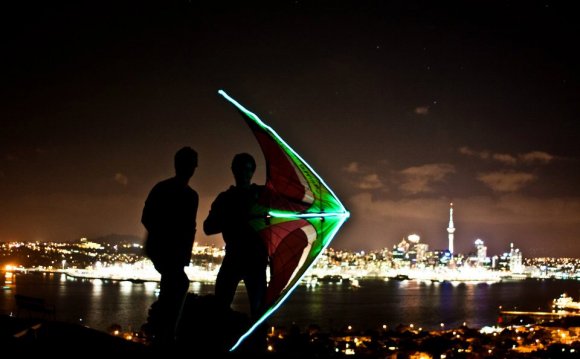 Saturday, June 25th and Sunday, June 26th
West side of Mitch Park – Enter from Santa Fe north of Covell Sat. 9:30 A.M – 4:30 P.M. & after sundown a Lighted Night Flight (wind & weather permitting). Sunday 9:30 A.M. – 4:00 P.M.
2016 is the 26th Anniversary of the KiteFest and admission is free.
KiteFest will include many activities for the experienced flyer as well as the novice. The sky will be painted with hundreds of kites flown by anyone who wants to "go fly a kite." So bring, make or buy a kite and fly it.
There will be demonstrations by experienced kiters. The two-lined kites are flown in synchronized figures and patterns by two or more kiters. There will also be kiters flying four-lined kites in patterns never dreamed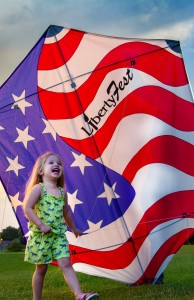 of by the kiters of yesteryear.
KiteFest will have a kite for young flyers. These kites have been kid tested and pronounced "good flyers". (A donation toward the kite festival would be appreciated.) Candy drops from a large kite will occur for the kids on Saturday. Bags of candy bits are released from a kite and the kids may scramble for their share.
Master Class kiters will demonstrate new kites and flying techniques. Old timers will fly traditional kites and demonstrate techniques they have used successfully for years. Now is your time to watch, participate, ask questions or share your best memories of kiting. We love to fly kites, but our second interest is to talk about them.
Don't miss our silent auction of kites and kite stuff. It will start about 10:30 A.M. and conclude final bids at about 3:00 P.M. All proceeds support KiteFest.
After sundown on Saturday the kiters will return to the park to perform a night-fly, wind and weather permitting. Lights will be placed on the two-lined kites and flown together. Many have described this as an experience with UFO's. This is a "must see" especially for those who have never witnessed a night kite fly.
Sunday from 9:30 A.M. until 4:00 P.M. is dedicated to kite flying. Everyone is invited to bring and fly a kite or watch the kite flying.
So, for a fun filled two days of kite flying or just kite watching, come to Mitch Park and join us. Many kiters will be there to show everyone the latest in kites and kite flying and answer questions about kites. Maybe even allowing you to try your "hands" at flying a two-lined kite. For those who don't own a kite, a kite vendor will be on hand to show you their best.
For further information about KiteFest contact Terry Officer at (405) 341-5477.
KiteFest Mission Statement: It is the intention of the LibertyFest KiteFest to promote a safe and fun family event that incorporates kites, kite flying, kite making and kite games.
YOU MIGHT ALSO LIKE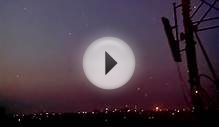 Kite flying festival, India (night, fire balloons)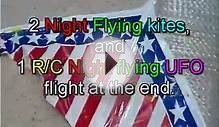 Night Kite flying and an RC UFO Flying Saucer. What could ...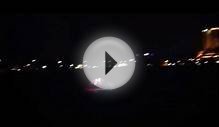 RC Kite Night Flying
Share this Post