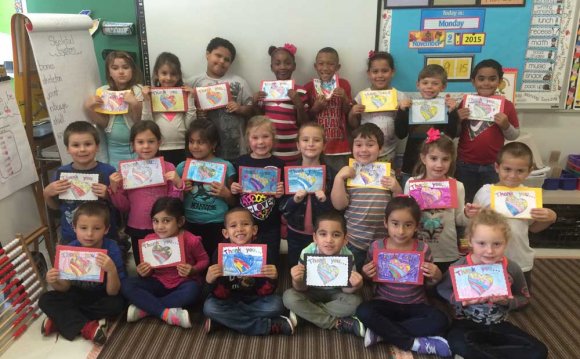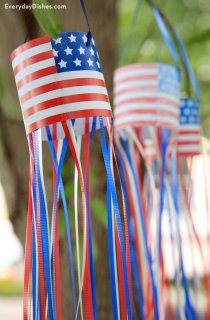 This 4th of July, have the kids make a patriotic windsock craft using printables, tape and red, white and blue ribbon. It's a festive addition to your holiday décor that's quick and easy to make.
Choose from a printable that's ready to be assembled or a plain one for kids to color. If you're planning this activity for a group of young children, you may want to cut out the printables ahead of time to jumpstart the craft.
This craft hardly costs a thing so it's great for a big group! Make as many as you want then hang together for a truly impressive display.
what you'll need
patriotic windsock craft printable
card stock
scissors
crayons (optional)
tape
hole punch
blue ribbon, cut 10"
red, white and blue ribbon, cut into 20" strips
let's do it
Download the patriotic windsock craft printable (colored or blank) and open in Adobe Reader.
Print on card stock and cut out.
If desired, have kids color in plain windsock or use the printable that's ready to go.
To assemble, slightly overlap both ends of the windsock together then adhere with tape to secure.
Using a hole punch, make 2 holes diagonal from each other near the top of the windsock. Thread the 10" blue ribbon through the holes and knot at each end to secure. Trim away any excess.
Divide strips of ribbon into 8 groups of 3, each having 1 red, 1 white and 1 blue strip. Adhere groups, one at a time, with tape to the inside bottom rim of the windsock.
Hang from tree branch, porch or patio or on a fence.
YOU MIGHT ALSO LIKE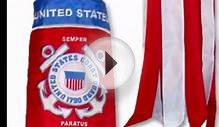 New Patriotic Windsocks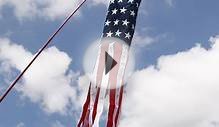 Patriotic Windsock - 6" x 40"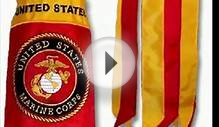 New Patriotic Windsock video ad.wmv
Share this Post