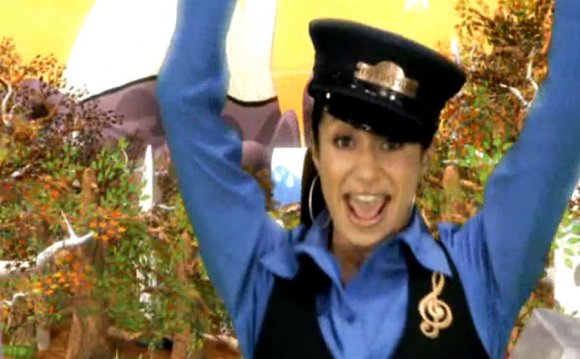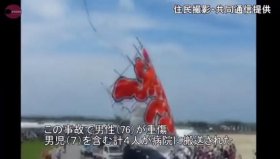 A massive kite weighing nearly one ton plummeted from the sky into a group of spectators, killing one, during an annual festival in central Japan.
Four people were crushed by the 1, 540-pound, bamboo-framed kite when it dived straight down to the ground Sunday during the "Big Kite" event at a park in Higashiomi, according to Agence France-Presse.
Junichi Yoshii, 73, died Tuesday, while a 78-year-old man suffered rib injuries and a 62-year-old man and 7-year-old boy suffered minor injuries, the Asahi Shimbun reported.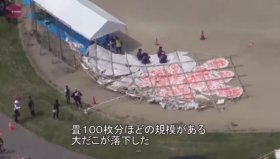 WorldViral via youtube
The giant kite nose-dived into a group of spectators Sunday in Higashiomi, Japan, injuring three, including a 7-year-old boy, and killing a 73-year-old man.
WorldViral via youtube
The huge kite hit nose first and then toppled onto a crowd of spectators watching the festival on a windy day in Higashiomi.
Horrifying amateur video captures the moment the giant kite, measuring 43 by 42 feet, spiked some 650 feet down into the crowd. Bystanders can be heard screaming and crying as the tip of the kite hits to the ground and crumples.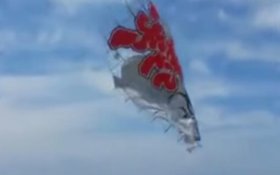 Kayaki said the kite wavered in the wind for about five minutes before plummeting. A high wind warning was in effect for the area and final repairs to the paper and bamboo-framed kite delayed its launch, prompting some to question whether the launch should have happened at all.
I'm afraid to say that the safety measures were insufficient, " Masakiyo Ogura, the mayor of Higashiomi and chairman of the festival's organizing committee, told the Shimbun. "We deeply apologize to those who were injured in the accident and their families."
WorldViral via youtube
The kite was flying at 650 feet in the air before it began its terrifying descent to the ground.
WorldViral via youtube
Horrified onlookers screamed and cried as the kite hit a large group of people.
The deadly kite crash comes just weeks after a 5-year-old boy was killed in a horrific accident in Vietnam. Van Minh Dat was caught up in string attached to a 60-foot-wide kite that swept him up 65 feet in the air before he came loose and crashed to the ground. The fatal March incident in Ho Chi Minh City was also caught on camera.
YOU MIGHT ALSO LIKE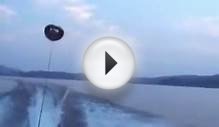 Highest Flying Wego Kite Tube on YouTube.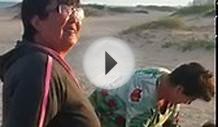 Kite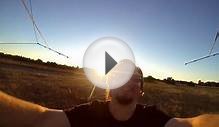 Gopro kite-flying
Share this Post