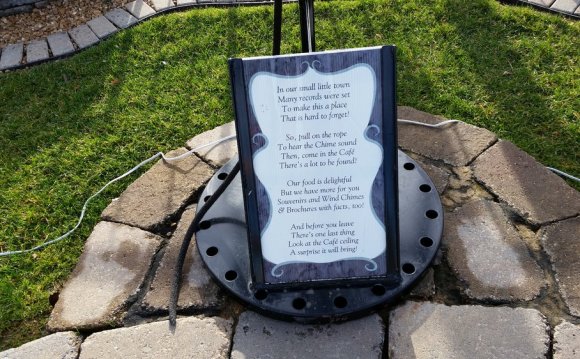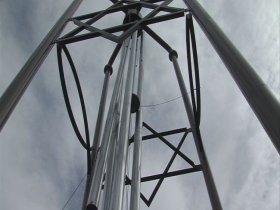 (WTHI Photo) World's Largest Wind Chime in Casey, Illinois.
CASEY, Ill. (WTHI) – We continue to talk about the powerful wind gusts. While those high wind speeds are an inconvenience to some, one Wabash Valley landmark says this strong wind is a benefit for business.
On a windy day, the trash cans are blown over. The flags gust through the wind. And a sound of chimes, fills the town.
"Yeah, you can hear it really well, far down the street too, " said Casey, Illinois resident Taylor Birchfield.
Casey, Illinois is the home of the World's Largest Wind Chime.
"Is it noisy? It's more of a baser tone." An attraction, that creator Jim Bolin says, benefits on a windy day.
Bolin added, "The locals really like it, they enjoy it."
Sightseers come from all over. They also stop-by to witness the 8 other world record holders in town. Like the massive rocking chair, golf tee, knitting needles, and the other projects at the workshop.
A bizarre sight that has visitors continuing to come back.
"People stop and want to look at it, that's one of the biggest questions. Does it really work, does the wind really make it chime? And it is, yes!" Said Bolin.
It doesn't take much of a gust, for residents to hear the chimes.
Bolin added, "About 5 or 6 mile-an-hour winds will make it chime. Obviously today, it has no trouble today making some music."
But when trouble does come around, safety measures are in place.
"We take the wind catcher off that makes it chime, and then we put the break system on, " said Bolin, "We just bring it up like a flag, and it capsulates the chimes and holds it together."
Creating a peaceful noise, that also helps residents determine the weather, for the day.
"Yeah, it's going to be windy today. That's our sign, " said Birchfield.
WTHITV.com provides commenting to allow for constructive discussion on the stories we cover. In order to comment here, you confirm your email address and acknowledge you have read and agreed to our Terms of Service. Commenters who violate these terms, including use of vulgar language or racial slurs, will be banned. Please be respectful of the opinions of others and keep the conversation on topic and civil. If you see an inappropriate comment, please flag it for our moderators to review.
YOU MIGHT ALSO LIKE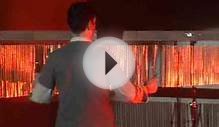 Worlds Largest playable BAR CHIMES Showcase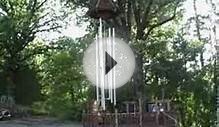 Worlds Largest Windchime 2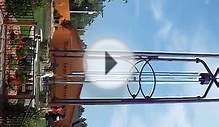 Worlds Largest Windchime, Casey IL, USA
Share this Post